Economic Diplomacy Series 2/2021: The Malaysia Digital Economy Blueprint and the Shared Prosperity Vision 2030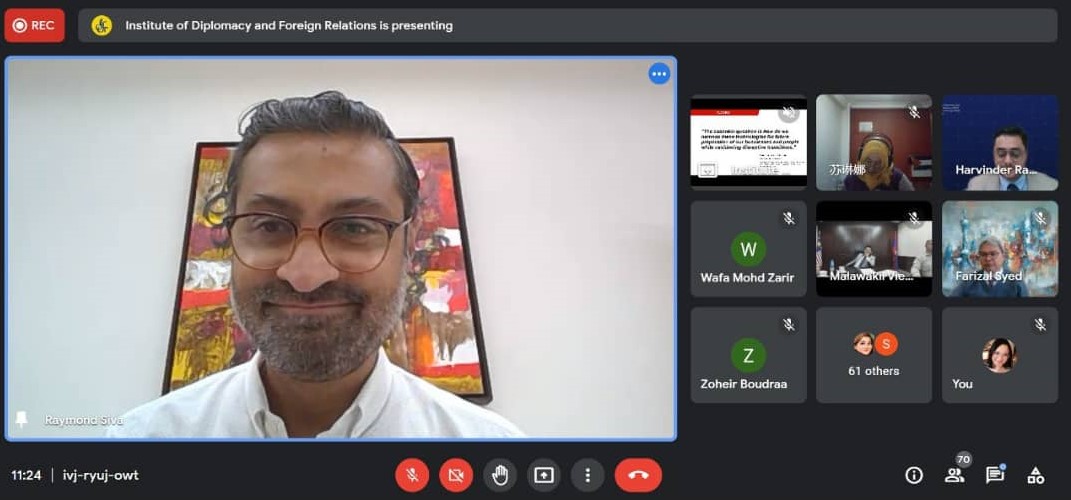 The Economic Diplomacy Series 2/2021 was held on 10 November 2021 via online. The highly enriching session was presented by Mr. Raymond Siva, Senior Vice President of Investment and Brand from Malaysia Digital Economy Corporation (MDEC), deliberating on the topic of The Malaysia Digital Economy Blueprint and The Shared Prosperity Vision 2030.
The MyDIGITAL initiative sets out various measures and targets that will be implemented in three phases until 2030. The initiative, which includes the Malaysia Digital Economy Blueprint, complements national development policies and the Vision for Shared Prosperity 2030 (WKB 2030). According to Mr. Raymond, the blueprint is a digital transformation direction plan that can enable business sectors to compete on the global stage by strengthening the smoothness and efficiency of their operations via digitally driven platforms and technologies. As these initiatives are seen as the starting point to attract new investment from within and outside the country, the government hopes to boost the productivity of our economy sector as well, he added.
Mr. Raymond Siva's lecture focused on several key points such as, Foreign Direct Investment (FDI) through 'MyDigital', cashless transaction facilities as the main choice in years to come, job opportunities in digital economy and the use of e-commerce systems, among others.
This insightful session was held via Google Meet and participated by representatives from various ministries, foreign embassies, universities and think tanks.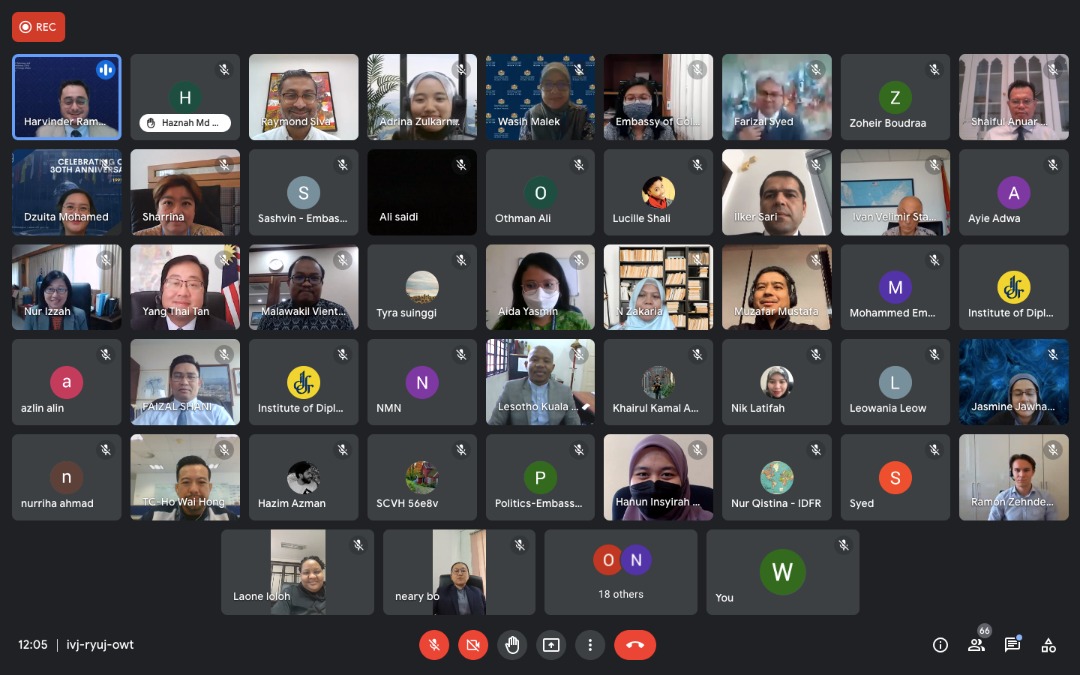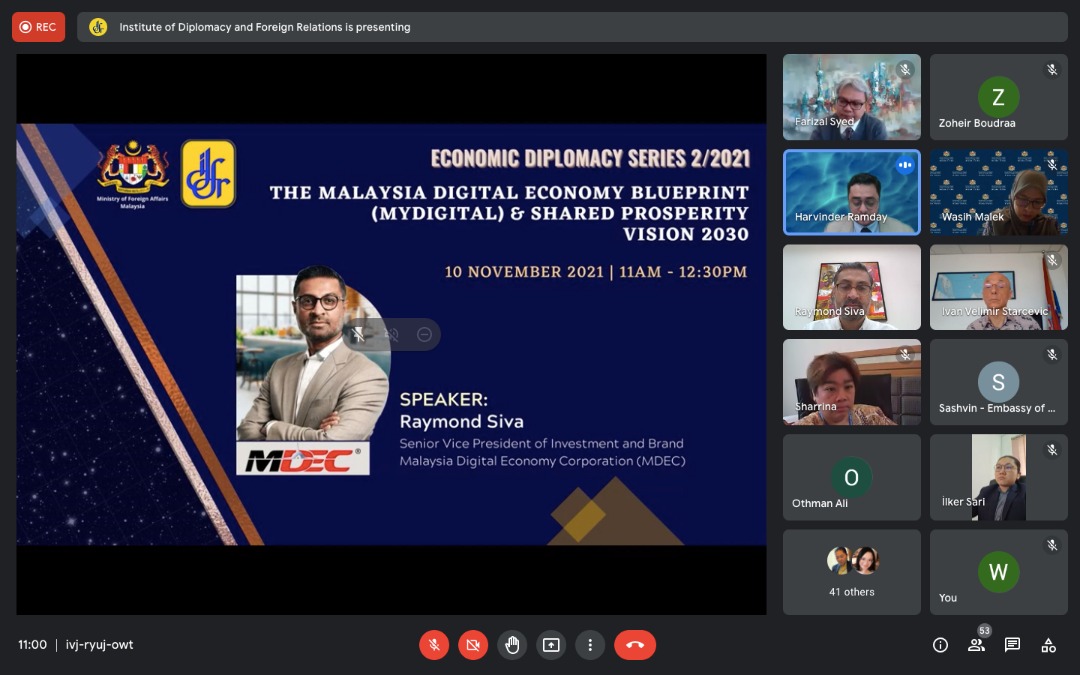 Prepared by:
Centre for Political Studies and Economic Diplomacy (PSED)