IDFR Lecture Series 2/2022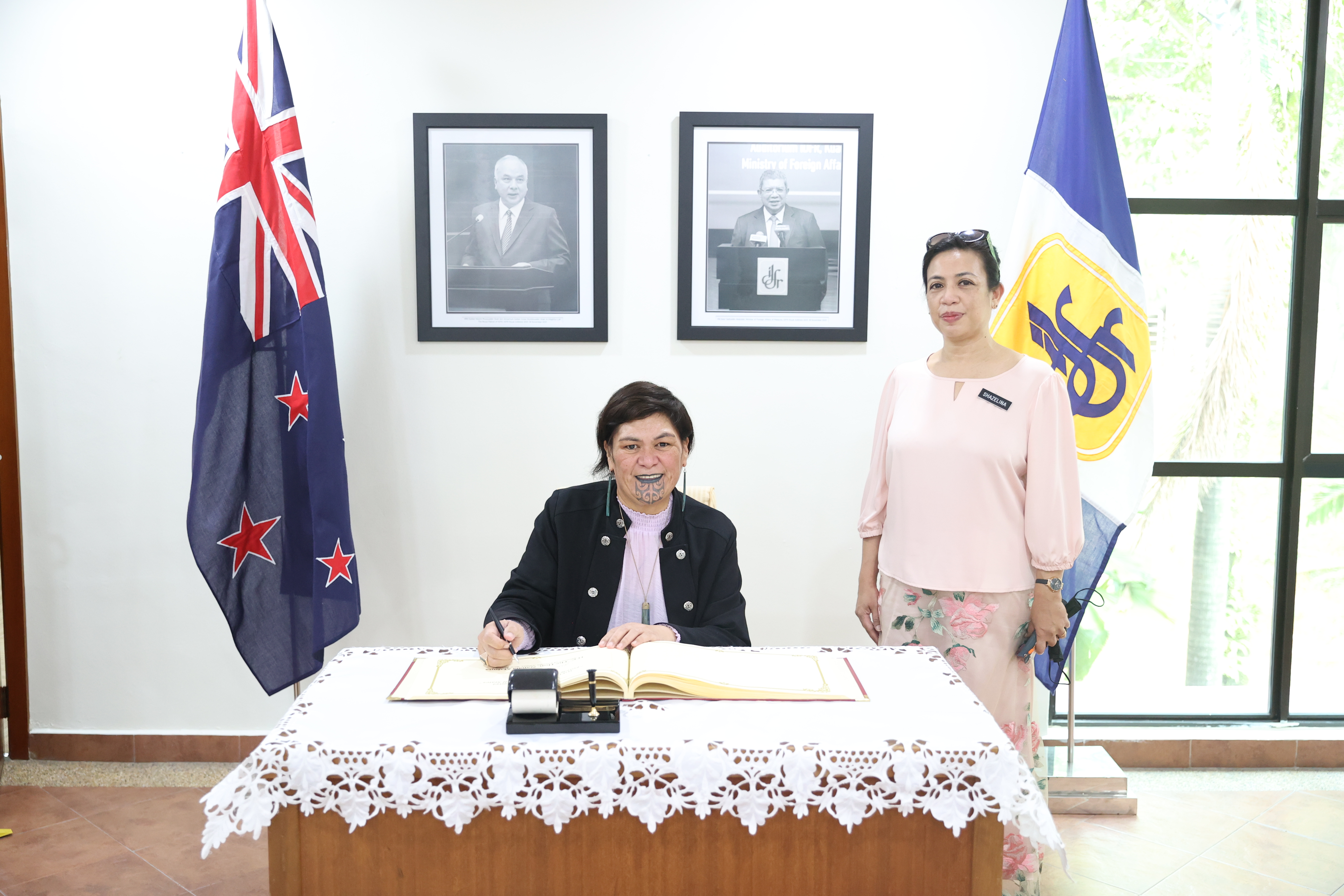 On 9 August 2022, IDFR's Centre for Political Studies and Economic Diplomacy, successfully organised IDFR Lecture Series 2/2022 featuring Her Excellency The Honourable Nanaia Mahuta, the Foreign Minister of New Zealand. The lecture titled Foreign Policy for Small States was held in a hybrid mode with physical attendance of 92 officials and 40 online participants from various government ministries and agencies, Malaysian Missions abroad, foreign embassies, state governments, as well as members of academias.
Minister Mahuta's visit to IDFR was a historic event as it was the first time a New Zealand Foreign Minister has taken the stage. Her lecture began by defining small states and their challenges. In comparison to big powers that have the ability to exert influence through their military and economic strength, small states have to call for greater cooperation through multilateralism to achieve shared objectives. Additionally, international rules and norms must be defended to govern behaviours and responsibilities of small and large nations, towards mobilising global efforts such as combating climate change.
With today's pressure and challenges encountered by small states, added by the difference in resources from larger states, Minister Mahuta underlined the importance of small states to set up clear principles and priorities essentially by knowing their values. In this regard, values were highlighted by Minister Mahuta as the core of New Zealand's foreign policy conduct, which encapsulates prioritising people and relationships, showing respect to others, working together to address shared challenges, and protecting the interest of future generations. Through values, prosperity and openness, small states are called to utilise soft power through the form of "appeal and attraction", in influencing others for action.
Minister Mahuta also highlighted that small states must work closely and uphold the rule-based order through multilateral institutions to be heard and treated equally. New Zealand and Malaysia have worked together on various platforms regarding the issues of security, disarmament and international law under the United Nations (UN), to name a few. As a way for small states not to depend on big powers, New Zealand will intervene in Ukraine's case as a third party in the International Court of Justice and has opposed the use of the veto by Security Council members since the UN was established.
In her remark, Minister Mahuta has not only emphasised on investing in the region in terms of defence and security, but also on investing in the people, as being smart, innovative, and strategic are vital for small states to steer their future. In fact, the uniqueness in history and culture can also be a source of strength for New Zealand and Malaysia. The bilateral ties of both countries can set a powerful testament of how small states can work together bilaterally, regionally and globally. When small states harness core strength collectively, it is believed that larger impacts can be made in the international arena. With that, Minister Mahuta ended the lecture with a saying in Māori, "He iti te mokoroa, nana i kati te kahikatea", which means there is power in small things. The lecture was then concluded with a set of light refreshments and an engaging networking session with the participants.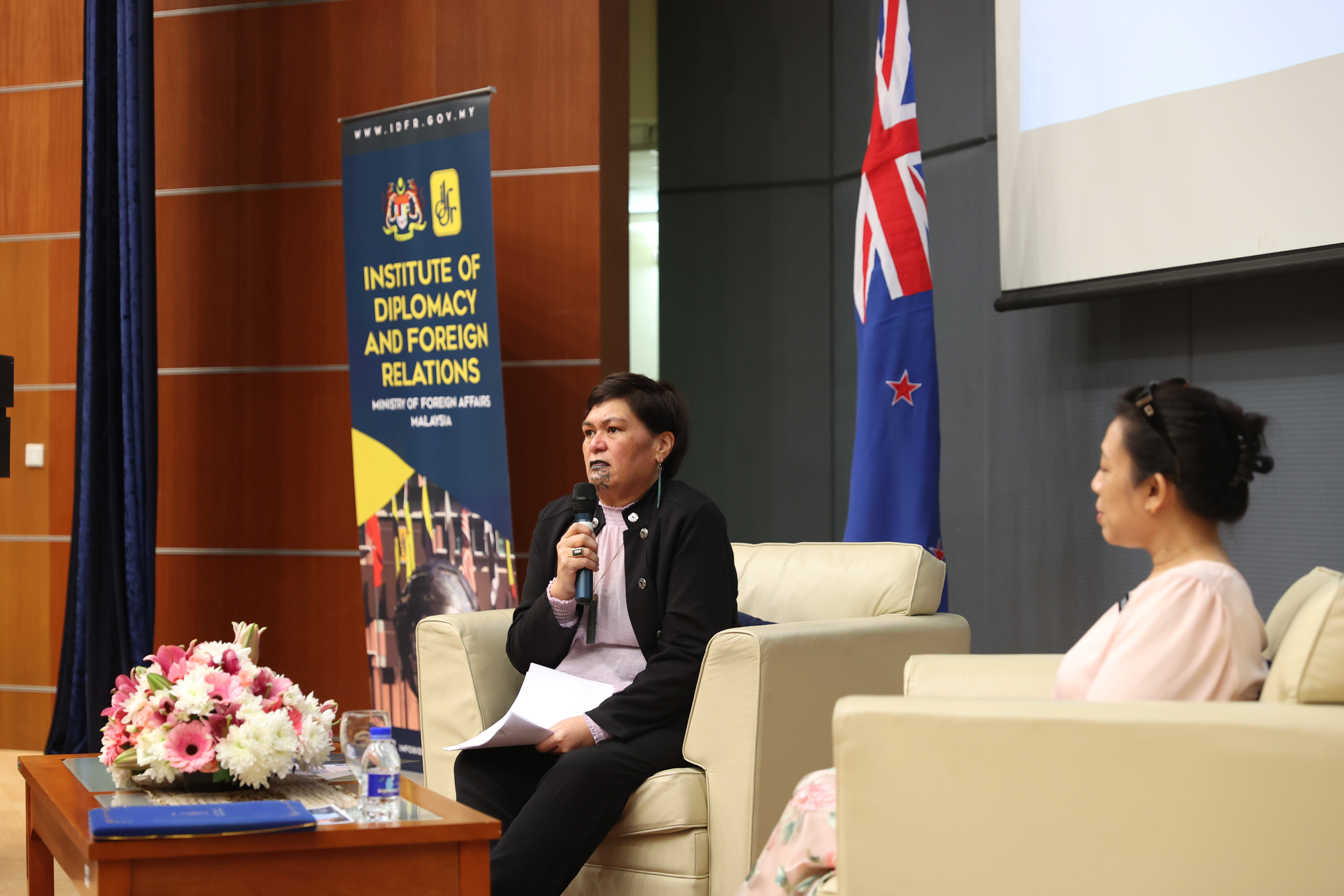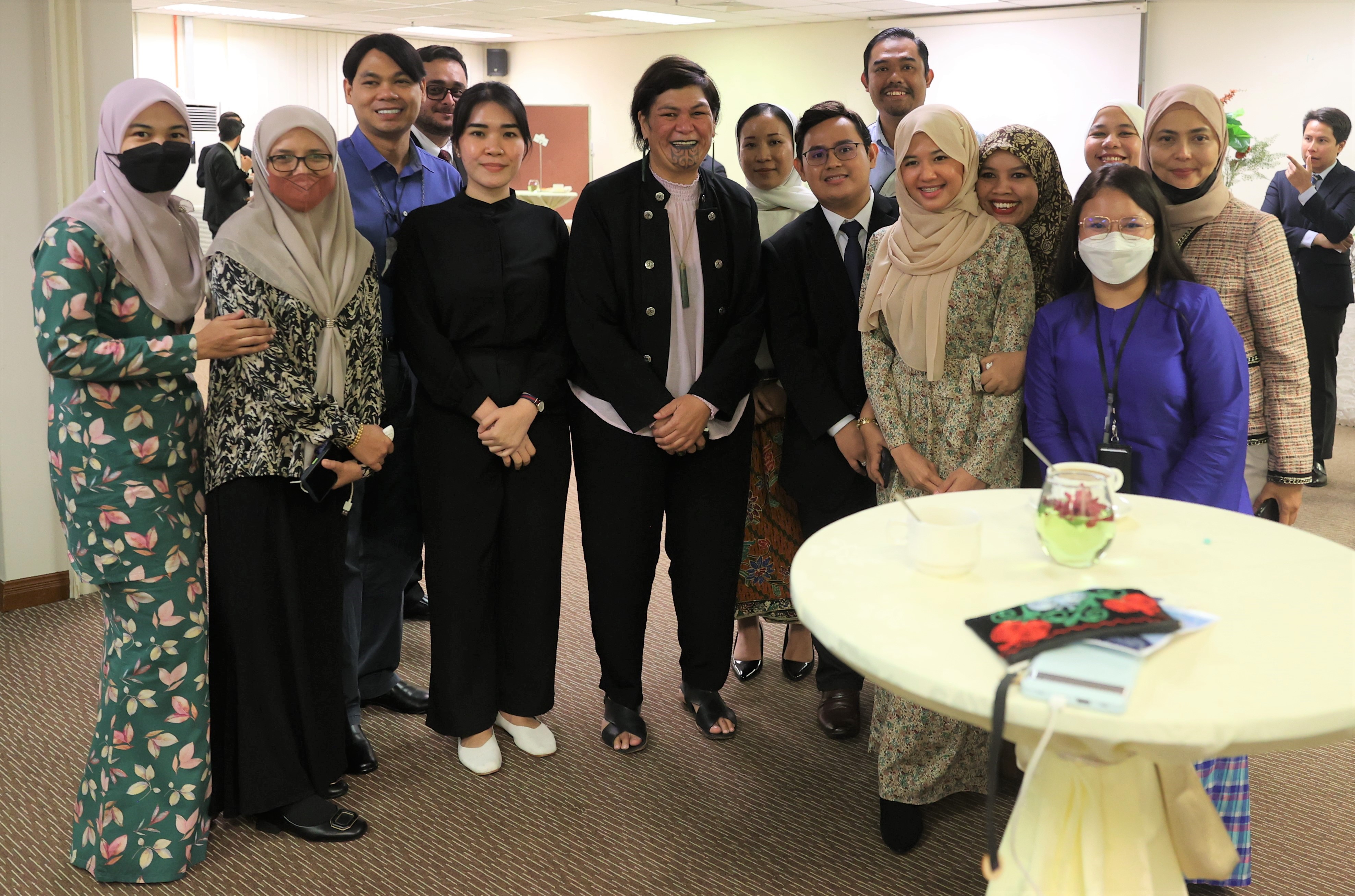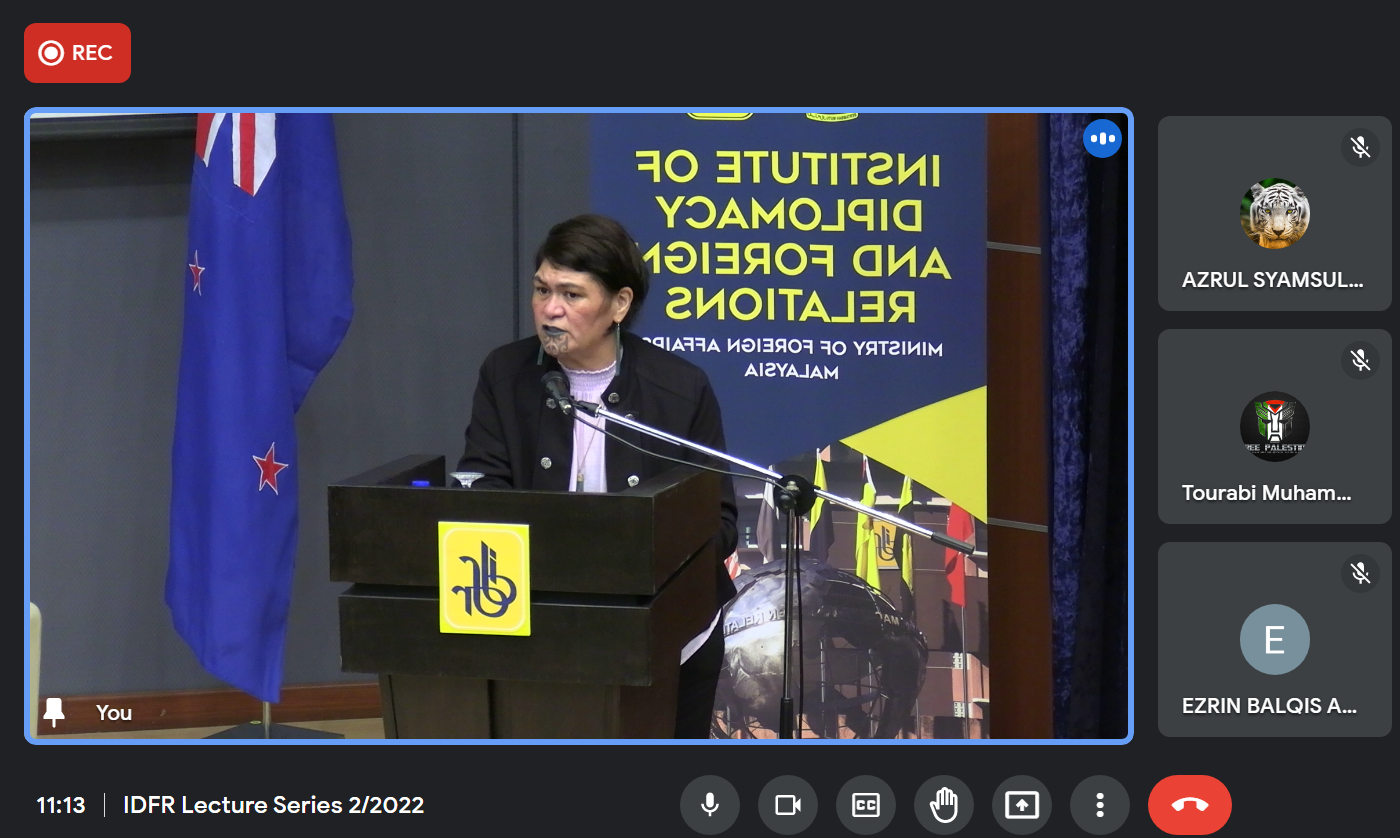 Prepared by:
Ms. Hanun Insyirah Ishak and Ms. Aida Yasmin Azhar
Centre for Political Studies and Economic Diplomacy (PSED)