Leadership Course for Mid-Level Officers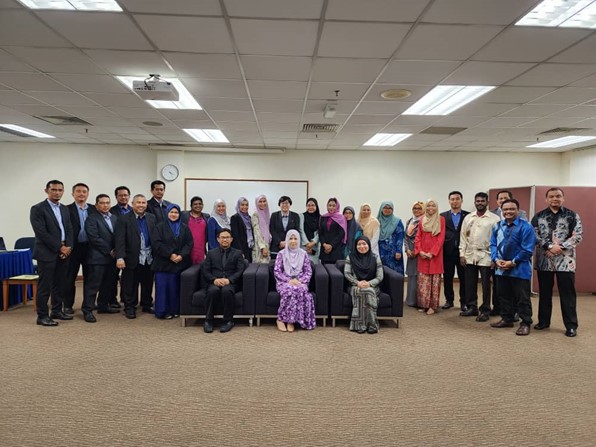 The Centre for Leadership, Negotiation and Public Diplomacy (LNPD), IDFR successfully organised the Leadership Course for Mid-Level Officers from 20 to 22 September 2022. The course was specially designed for Malaysian government officials at the mid-career level of Grade 48 to 52 to cover the essentials of leadership that will help them to build on their core competencies in this area.
Twenty-six participants who attended the course were officers from various ministries, agencies, and departments of the Malaysian government. They were from the Prime Minister's Department, Federal Territories Islamic Religious Council, Ministry of Foreign Affairs, Ministry of Higher Education, Ministry of Domestic Trade and Consumer Affairs, Ministry of Home Affairs, Legal Aid Department, Malaysian Timber Industry Board, Ministry of Science, Technology and Innovation, and Malaysian Anti-Corruption Commission.
To help the participants strengthen the key skills most needed for success, they were exposed to various modules designed to enhance their abilities and hone their potential as future leaders in their respective workplaces. Throughout the three days, they engaged actively in interactive lecture sessions, role-play exercises, and group discussions.
At the end of the course, Puan Norlela Samad, Principal Assistant Director of the LNPD, delivered her closing remark whereby she expressed her special appreciation and gratitude to the experts for delivering and sharing their views and invaluable experiences with the participants. She also expressed her amplest congratulations to all participants for their active participation. It is hoped that this course has enhanced the participants' leadership skills and helped to unleash their true potential as leaders of society in their respective workplaces.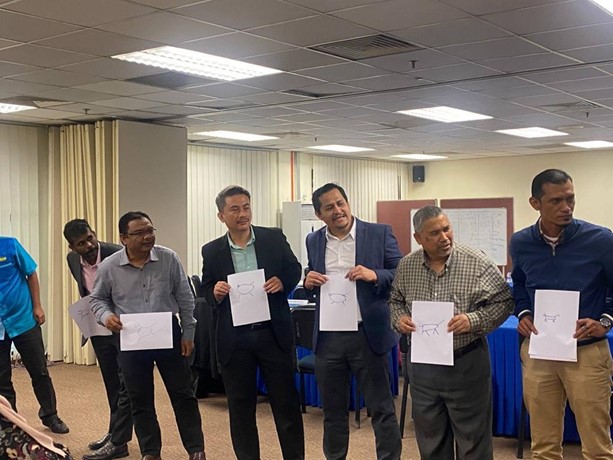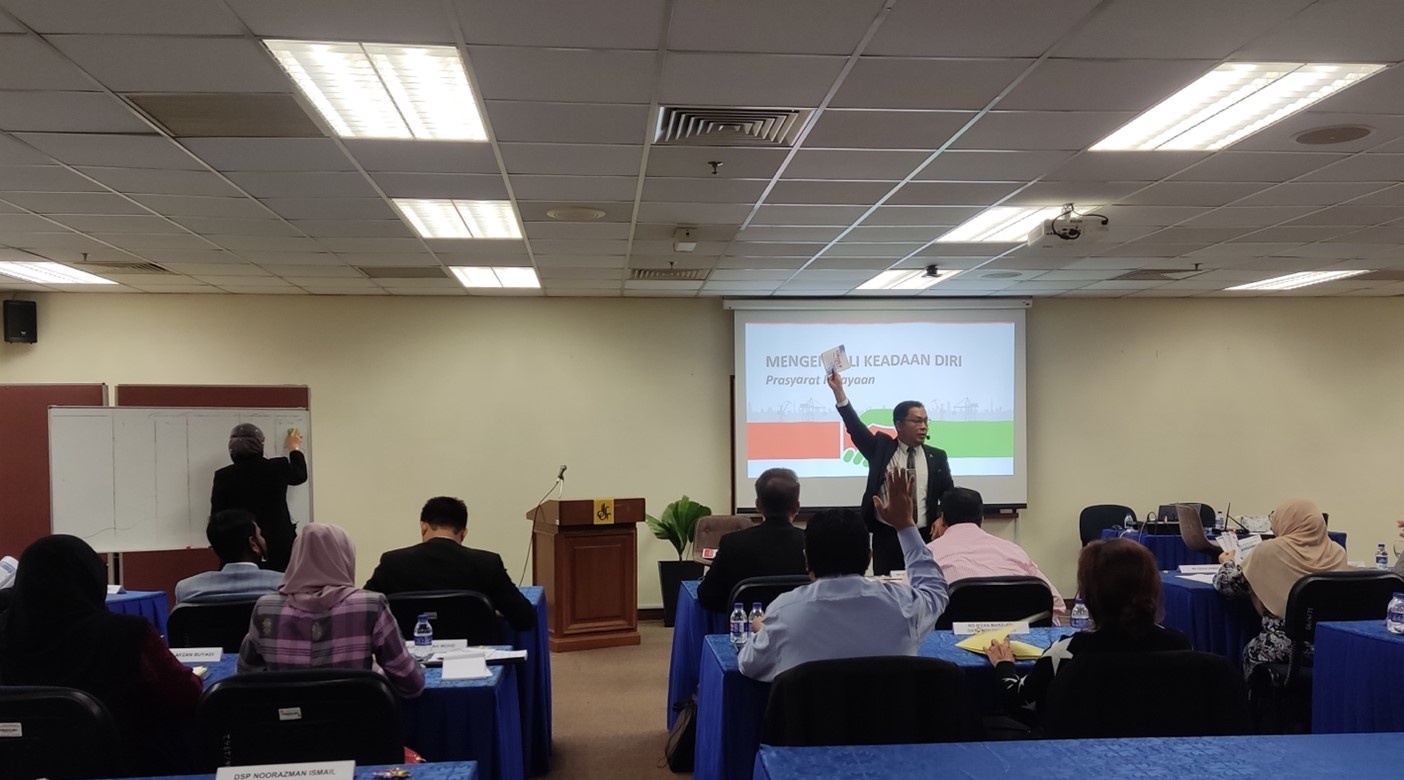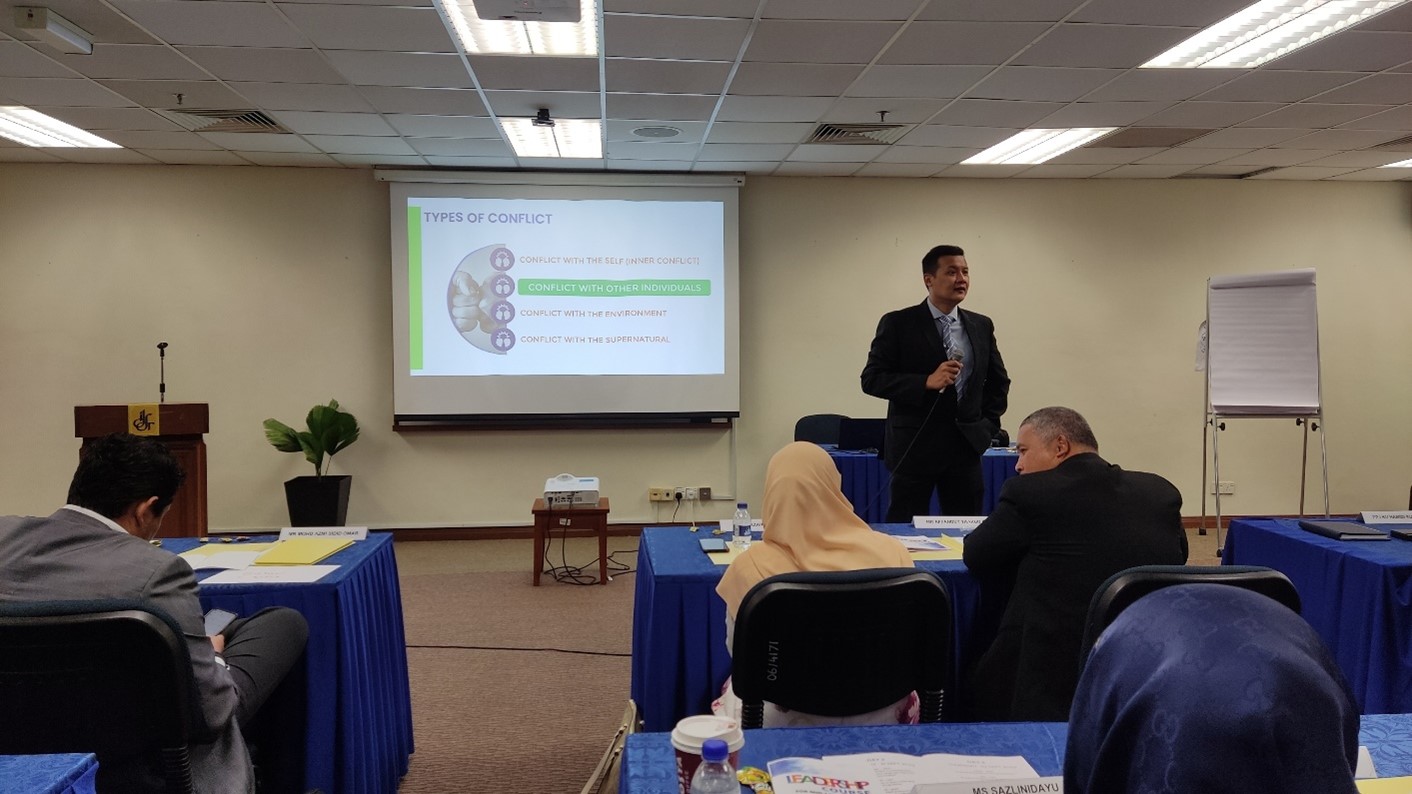 Prepared by:
Centre for Leadership, Negotiation and Public Diplomacy (LNPD)