Crisis Management and Crisis Preparedness Course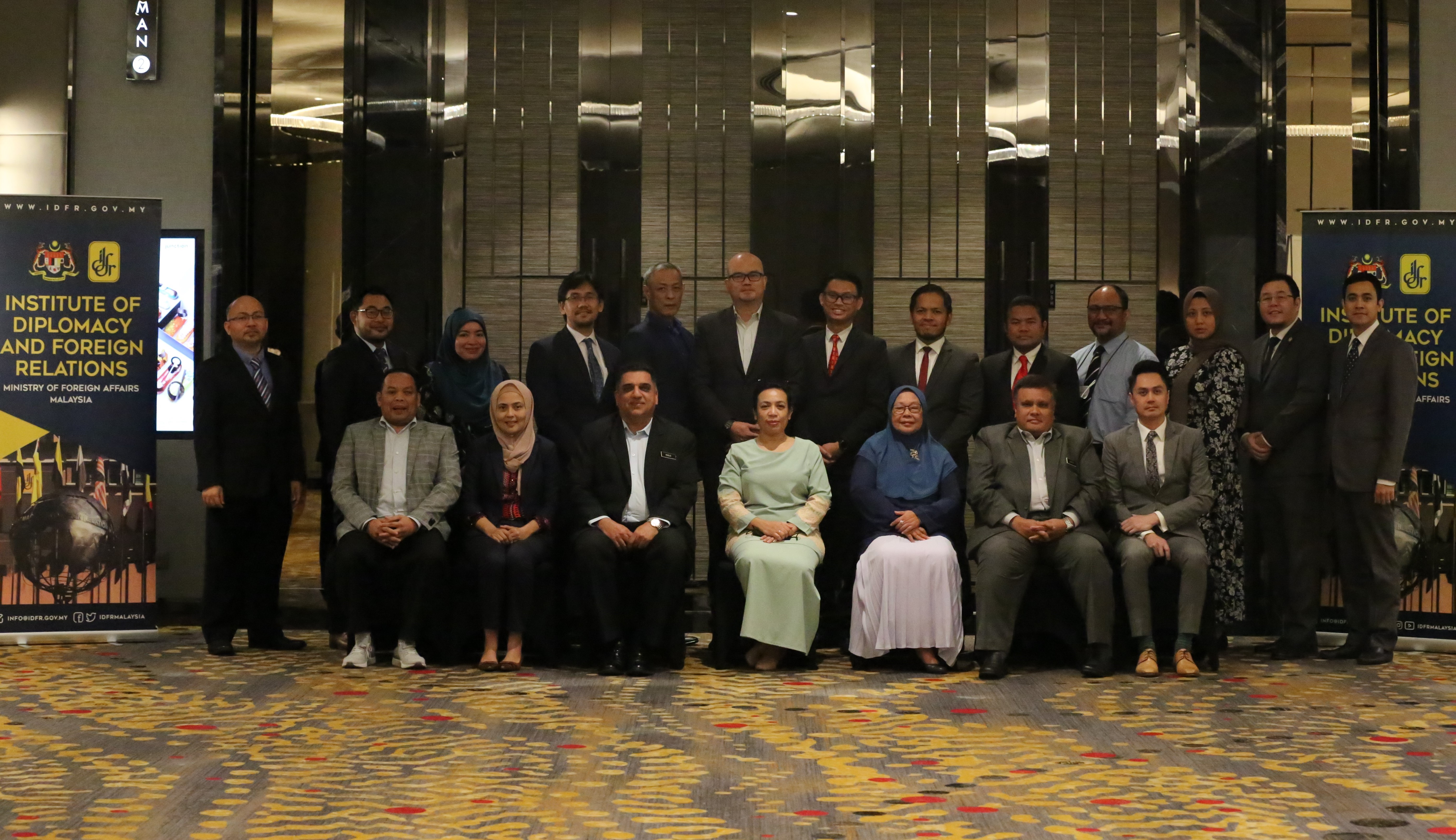 The Centre for Political Studies and Economic Diplomacy (PSED), IDFR organised a course titled Crisis Management and Crisis Preparedness from 8 to 10 November 2022. The course was attended by a total of 20 officers from the Ministry of Foreign Affairs, Malaysia and the Prime Minister's Department as well as IDFR.
The goal of the course was to expose Malaysian civil service officials with the knowledge and skills to manage crises more effectively and efficiently while serving abroad. Among the modules implemented in the course were Introduction to Crises and Conflicts, Tipping Points, Evacuation Process, and the roles of the National Security Council (MKN) and the National Disaster Management Agency (NADMA) during crises abroad.
The first two days of the course were conducted at Pullman Kuala Lumpur City Centre while on the final day of the course, participants went through a simulation exercise on a crisis scenario at a Mission. Several guest speakers consisting of academics, practitioners and experts in the field of crisis management were invited to share their expertise with the participants.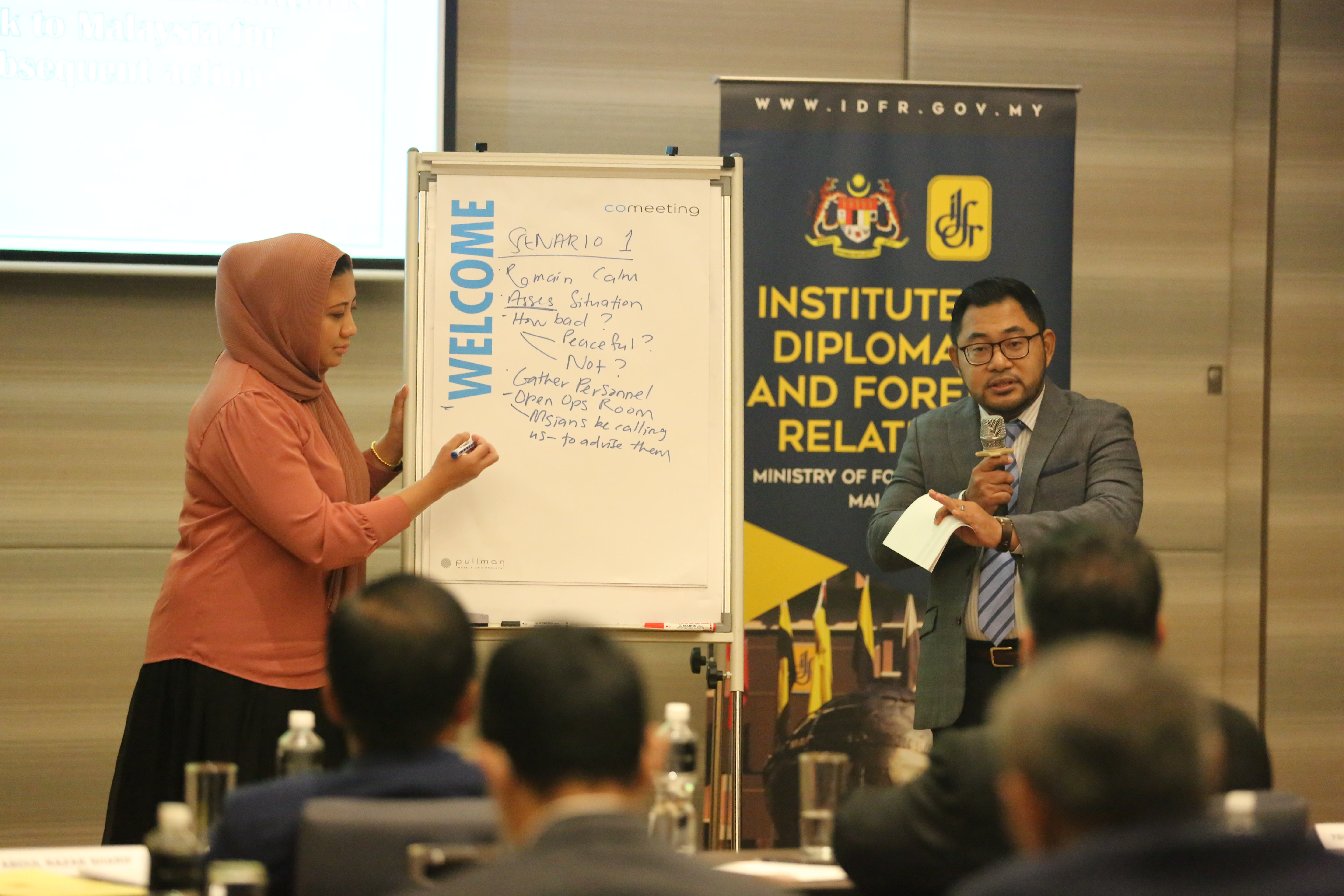 Prepared by:
Centre for Political Studies and Economic Diplomacy (PSED)