Roundtable Discussion on Feminist Foreign Policy: Lens from Asia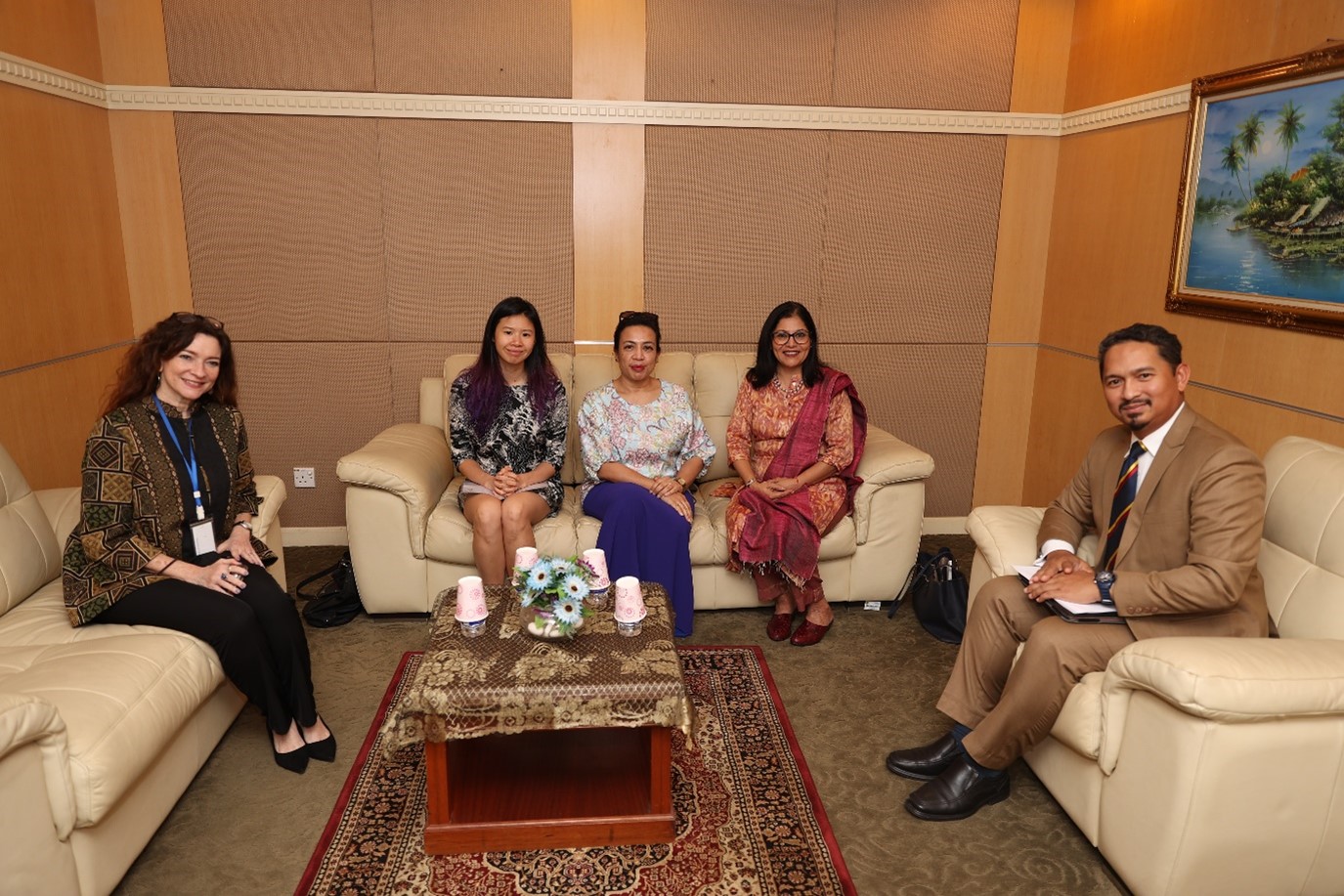 A roundtable discussion on Feminist Foreign Policy: Lens from Asia, co-hosted by IDFR and The Asia Foundation (TAF) was successfully conducted on 24 November 2022.
Three distinguished panellists for the roundtable discussion were Ms Nandita Baruah from The Asia Foundation India Country Representative; Ms Alina Kwan from the Canadian High Commission; and Dato' Dr Shazelina Zainul Abidin of IDFR. The discussion was moderated by Mr Shahril Nizam Abdul Malek from the Ministry of Foreign Affairs, Malaysia.
Forty-three participants attended the discussion, comprising the Wisma Putra senior officers overseeing Malaysia's foreign policy and multilateral affairs; the esteemed co-host The Asia Foundation; Diplomatic Corps namely from Sweden, Australia, Finland, Hungary, Indonesia, India and France; representatives from the Ministry of Women, Family and Community Development; IDFR officers; representatives from think tank; Institute of Strategic and International Studies (ISIS) Malaysia; Women's Aid Organisation; Association of Former Ambassadors of Malaysia, and members of the academia, namely Universiti Malaya and Universiti Kebangsaan Malaysia.
Ms Nandita Baruah shared the key points from the recently published compendium of essays, Applying a Feminist Lens to India's Foreign Policy as well as reactions to it amongst India's foreign policy community. She also provided insights on how and why a Feminist Foreign Policy might be implemented in an Asian context. As a representative of one of the countries formally adopting a Feminist Foreign Policy, Ms Kwan shared Canada's experience in the implementation of the policy. She provided insights on challenges experienced, as well as how taking a Feminist Foreign Policy has benefitted Canada both domestically and internationally. Dato' Dr Shazelina shared and discussed the experience of Malaysia, particularly on the current status of women's representation in the policy-making and decision-making positions on critical posts in the government services.
The participants actively participated in the discussion by sharing information and their own country's experiences and observation including how the feminist foreign policy was crafted to reflect the country's own identity.
IDFR is confident that the roundtable discussion will initiate many more discussions in the Ministry of Foreign Affairs and the relevant Ministry overseeing women's rights and gender equality about the policy directions after thoroughly assessing the possibilities, challenges, and benefits of implementing Feminist Foreign Policy in Malaysia.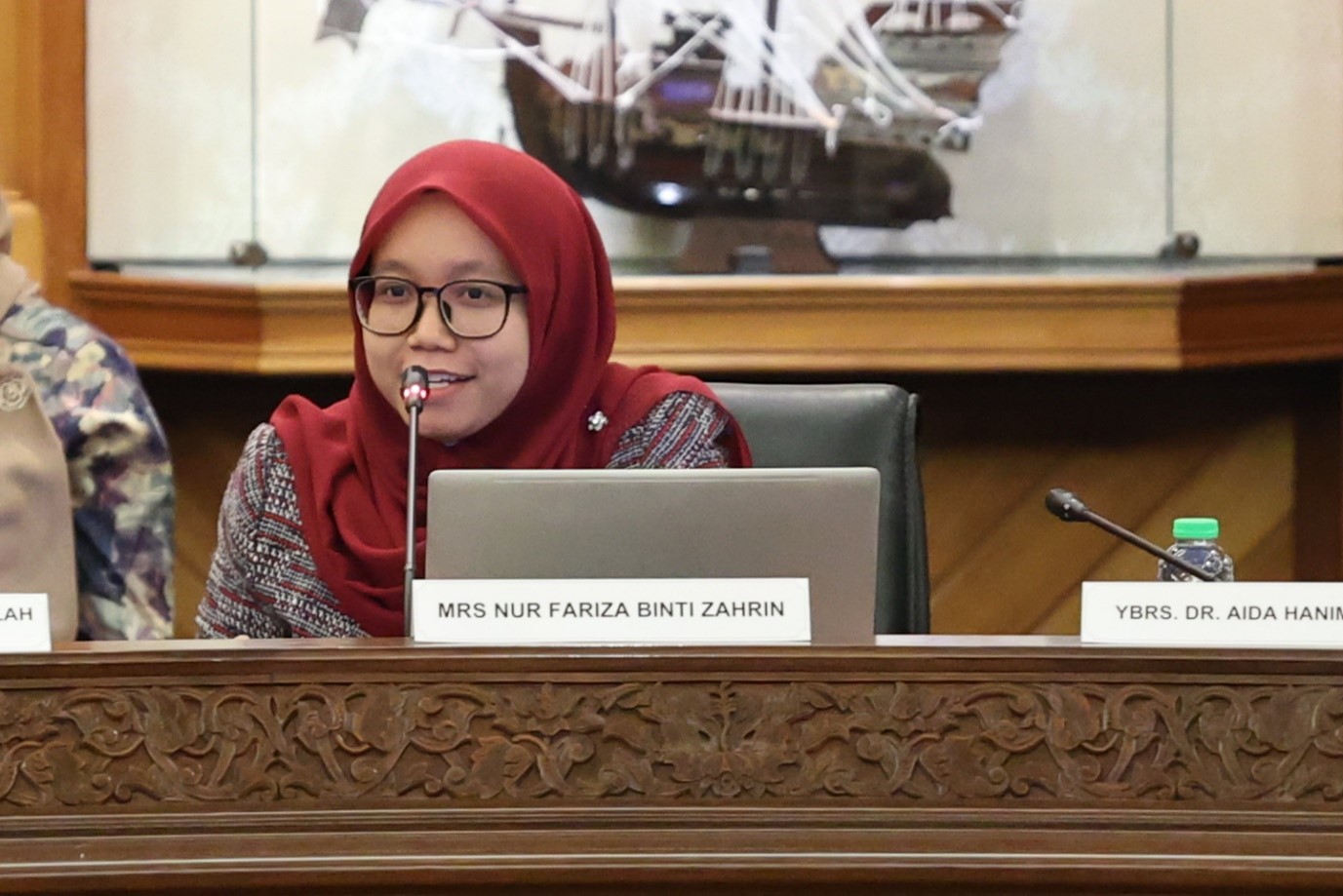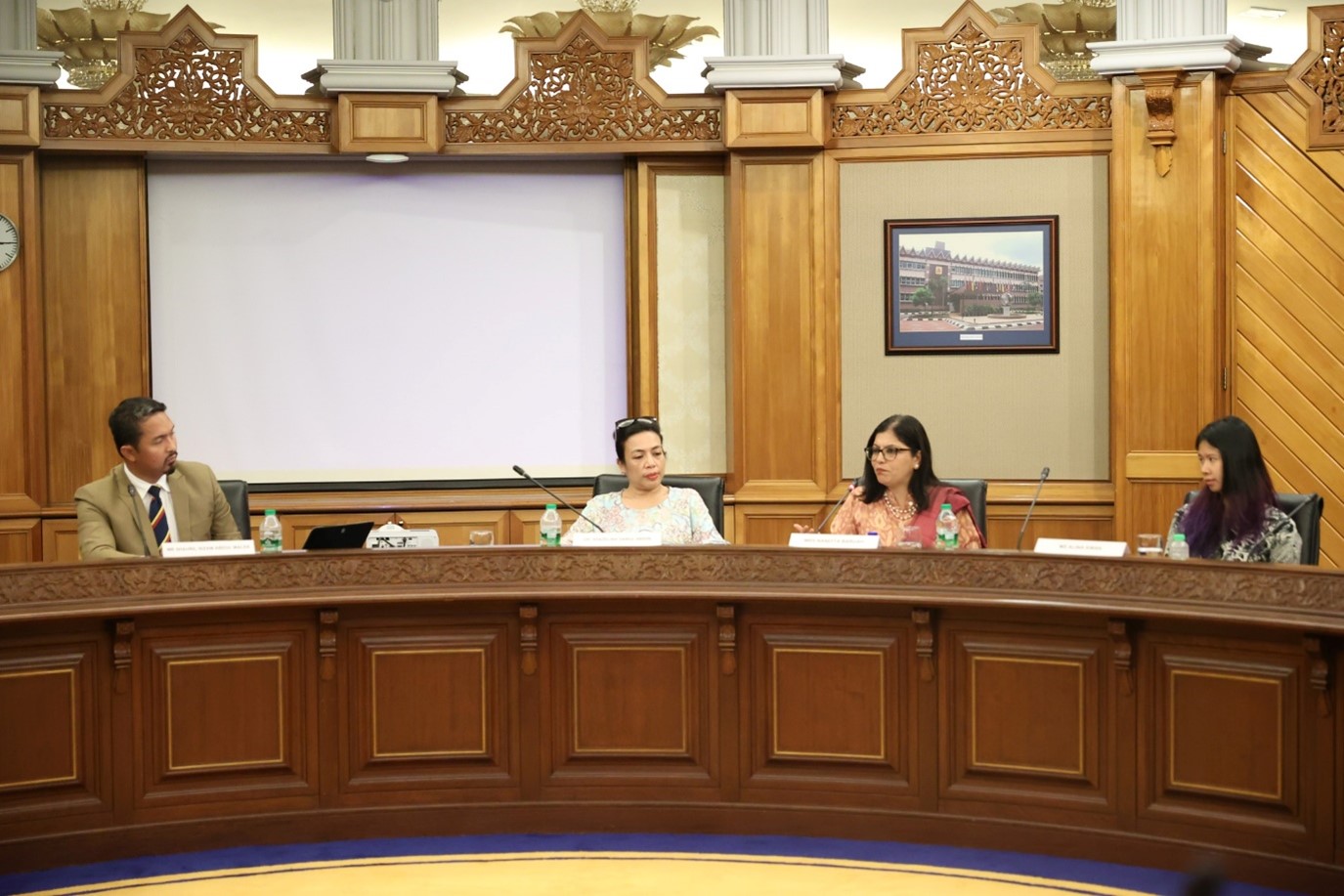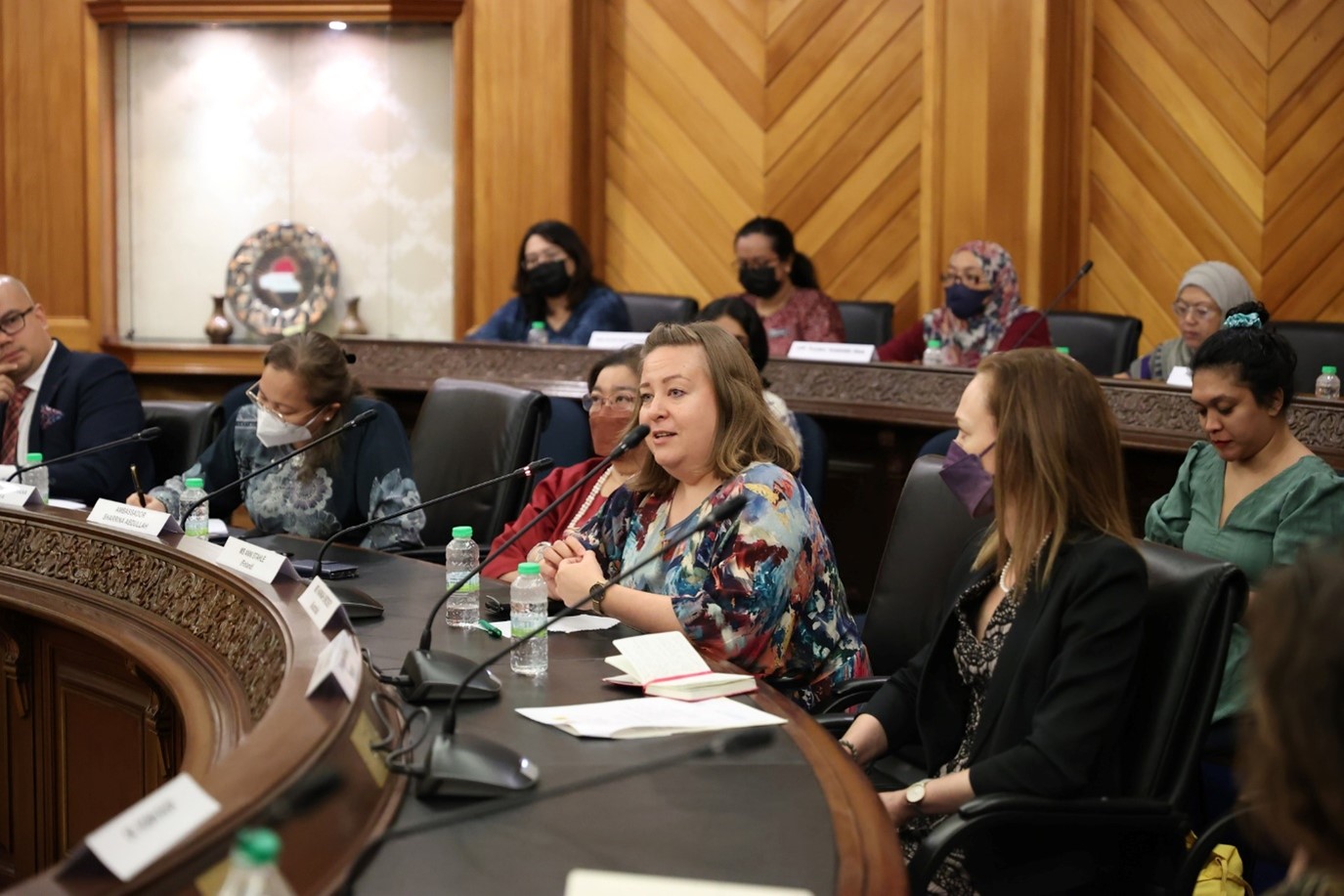 Prepared by:
Centre for Leadership, Negotiation and Public Diplomacy (LNPD)