Introduction to Knowledge Management Course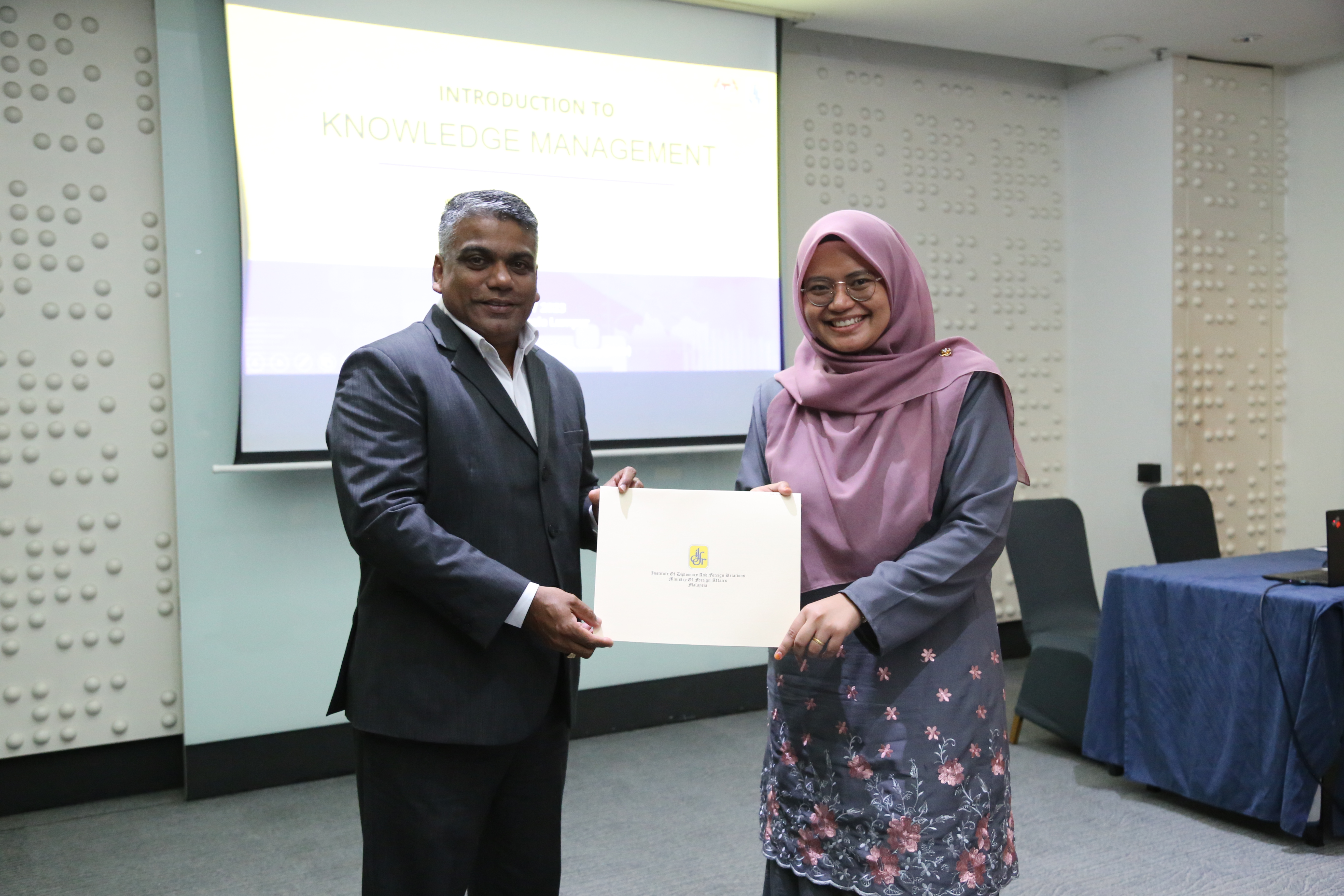 The Centre for Languages and Cultural Diplomacy recently organised an Introduction to Knowledge Management course on the 3rd of May 2023, at Vivatel Kuala Lumpur. A group of 21 IDFR's staff from various centres and divisions participated in the above-mentioned one-day course.
Taking in the importance of intellectual resources for the development of the organisation, the Centre believes that IDFR should manage its indispensable resources systematically. To realise this aspiration, it is important for everyone at IDFR to be equipped with essential information on knowledge management. Hence, the Introduction to Knowledge Management course was organised with its main objectives — to give awareness on Knowledge Management among the participants as well as to encourage best practices of Knowledge Management at IDFR. In relation to this, the course content was developed on the basis of introducing the meaning of knowledge management, discussing the types of knowledge, learning the knowledge model, exposure to examples of knowledge management activities, and lessons learned from big brands' knowledge management initiatives.
The one-day course was led by an expert in knowledge management, Dr Khairil Hizar Md Khuzaimah. With his vast experience in overseeing knowledge management practices, Dr Khairil successfully imparted the essence of knowledge management among the participants. Moreover, all of the participants displayed great cooperation during the group activities and actively interacted with each other in the discussion session of the knowledge management case studies. By the end of the course, the participants were no longer unfamiliar with the terms and concepts of knowledge management. Instead, they are now ready to embark on the next phase of the course.