Leadership Course for Junior Level Officers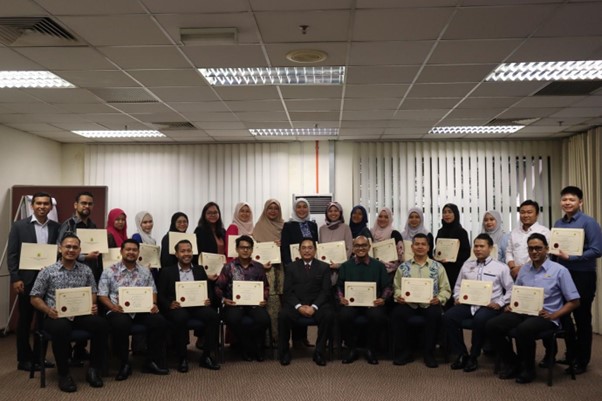 The Institute of Diplomacy and Foreign Relations (IDFR) held its Leadership Course for Junior Level Officers from 9 to 11 May 2023. This course has inspired many junior officers to step outside of their comfort zones and develop into effective leaders.
Conducted by the Centre for Leadership, Negotiation and Public Diplomacy (LNPD), IDFR, the course was attended by 27 participants from the Ministry of Science, Technology and Innovation, Ministry of Defence, Ministry of Transport, Ministry of Investment, Trade and Industry, Ministry of Home Affairs, Ministry of Higher Education, Ministry of Tourism, Arts and Culture, the Malaysian Convention and Exhibition Bureau, the National Academy of Arts, Culture and Heritage (ASWARA), the Malaysian Foreign Trade Development Corporation, and Majlis Amanah Rakyat. The participants demonstrated high interest and active engagement throughout the entire sessions. Over the course of three days, the participants' leadership potential was discovered and honed with fundamental aspects of leadership including discovering different leadership styles, identifying personality, and developing a positive mindset. The application of theories to actual situations was made possible by hands-on activities conducted through a presentation.
Behind every successful course was a teacher coaching them, moulding them, and guiding them to become the best version of themselves. The success of this course was also because of the experts' and speakers' professionalism, insights, and knowledge in their areas of expertise. In general, this course has greatly enhanced participants' capabilities and allowed them to make a high-impact contribution to their respective organisations while exposing them to the methods, strategies, and skills necessary to become highly efficient leaders.