Malaysian Technical Cooperation Programme (MTCP): Diplomatic Training Course for International Participants 2023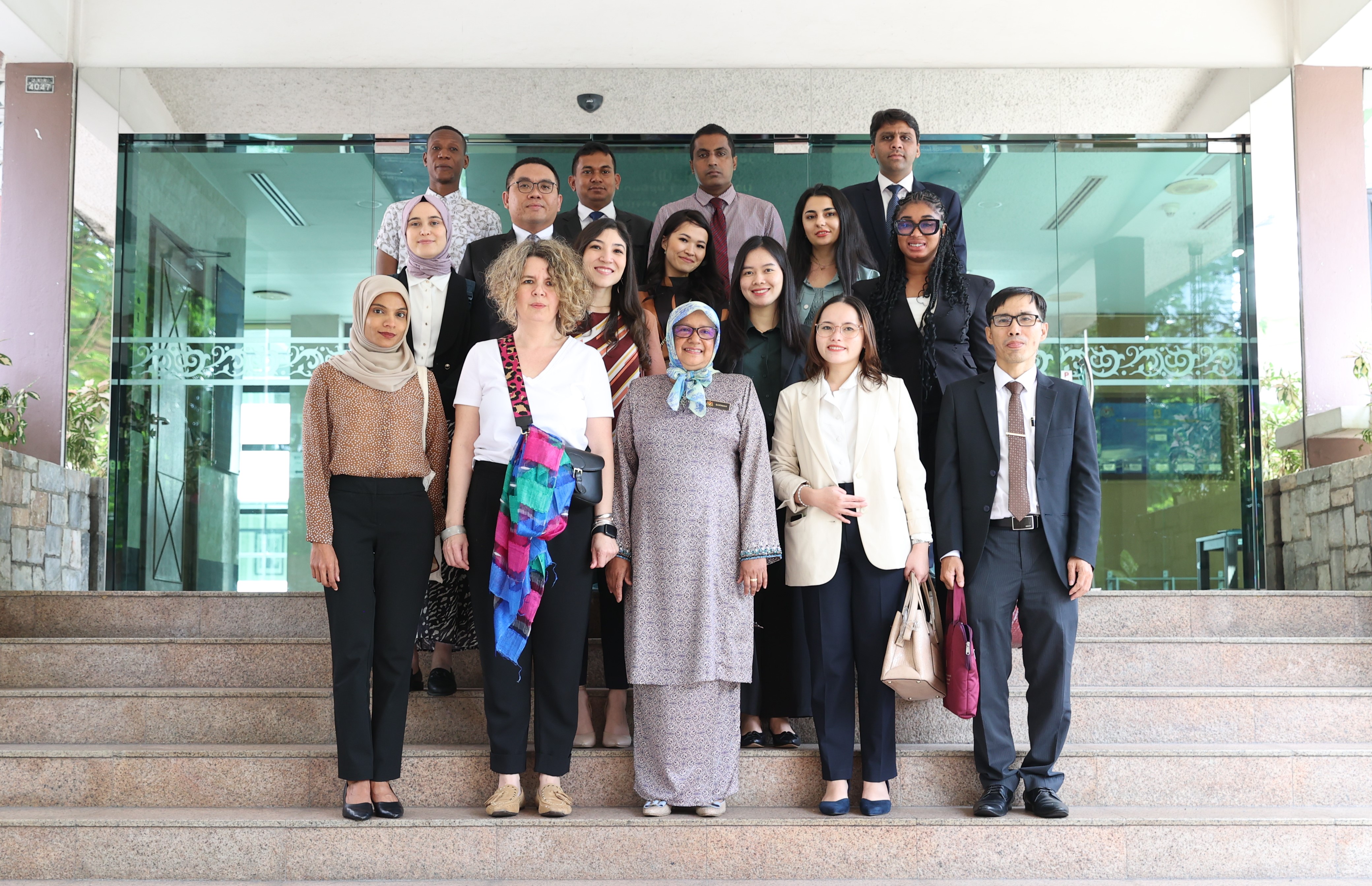 As the COVID-19 pandemic dust settled, physical courses are no longer restricted either locally or internationally. This year, the Institute of Diplomacy and Foreign Relations (IDFR) had successfully conducted the Malaysian Technical Cooperation Programme (MTCP): Diplomatic Training Course for International Participants via face-to-face again, from 23 July 2023 to 1 August 2023. The course gathered fifteen (15) diplomats from Azerbaijan, Bosnia and Herzegovina, Brunei, Cambodia, Fiji, Ghana, Kazakhstan, Laos, Maldives, Mexico, Pakistan, Philippines, Senegal, Sri Lanka and Turkiye held in Kuala Lumpur.
Throughout the ten (10) days, the participants were exposed to the hands-on practices of diplomacy in Malaysia and the valuable insights on diplomatic skills and foreign relations conduct through the training held in IDFR, and also in Wisma Putra with the collaboration of International Cooperation and Development Division (ICADD). Among the modules covered were Malaysia's Foreign Policy; Malaysia's Bilateral and Multilateral Diplomacy Practices; Malaysia and ASEAN; Crisis Management; Economic Diplomacy and Its Practices; Role of Public Diplomacy in Foreign Policy; Strategic Leadership and Management for Officers; Media Relations and Media Skills; International Negotiations; Futurist Thinking; and Protocol Practices and Diplomatic Etiquette. Each session was delivered by a prominent speaker from the diplomatic corps, serving officers/practitioners, subject matter experts and members of academia.
The participants also had a glimpse of Malaysia through multiple study visits. They visited Kuala Lumpur Craft Complex, Kuala Lumpur City Centre, Heritage Trail around Central Market and Merdeka Square, Cultural Show at the Malaysia Tourism Centre (MATIC), and experienced local gastronomies through a session on Malaysian Cultural Delicacies. The participants also visited administrative centres in Putrajaya and other landmarks such as Putrajaya International Convention Centre and Putrajaya Mosque. A state visit to Malacca was a cherry on top, as the participants received briefings from the State Government Office (SUK) regarding the development of the state and also the rich history behind the city formation.
Overall, participants were committed and very engaging throughout the sessions. The programme received positive feedback from the participants. All participants were presented with certificates of participation, symbolising the successful completion of their inspiring journey of the programme on 1 August 2023. Present during the ceremony were H.E. Abdoulaye Barro (Ambassador of Senegal); H.E. Air Chief Marshal Dabare Liyanage Sumangala Dias (High Commissioner of Sri Lanka; H.E. Ali Hussain Didi (High Commissioner of the Republic of Maldives); H.E. Irfan Davudov (Ambassador Extraordinary and Plenipotentiary of the Republic of Azerbaijan); Minister Luis Enrique Verti (Chargé d'affaires of the Embassy of Mexico in Malaysia) as well as representatives from the embassies of Bosnia and Herzegovina, Laos, the Philippines, Kazakhstan, Ghana, Cambodia, Pakistan and Fiji to celebrate the participants for completing the course successfully.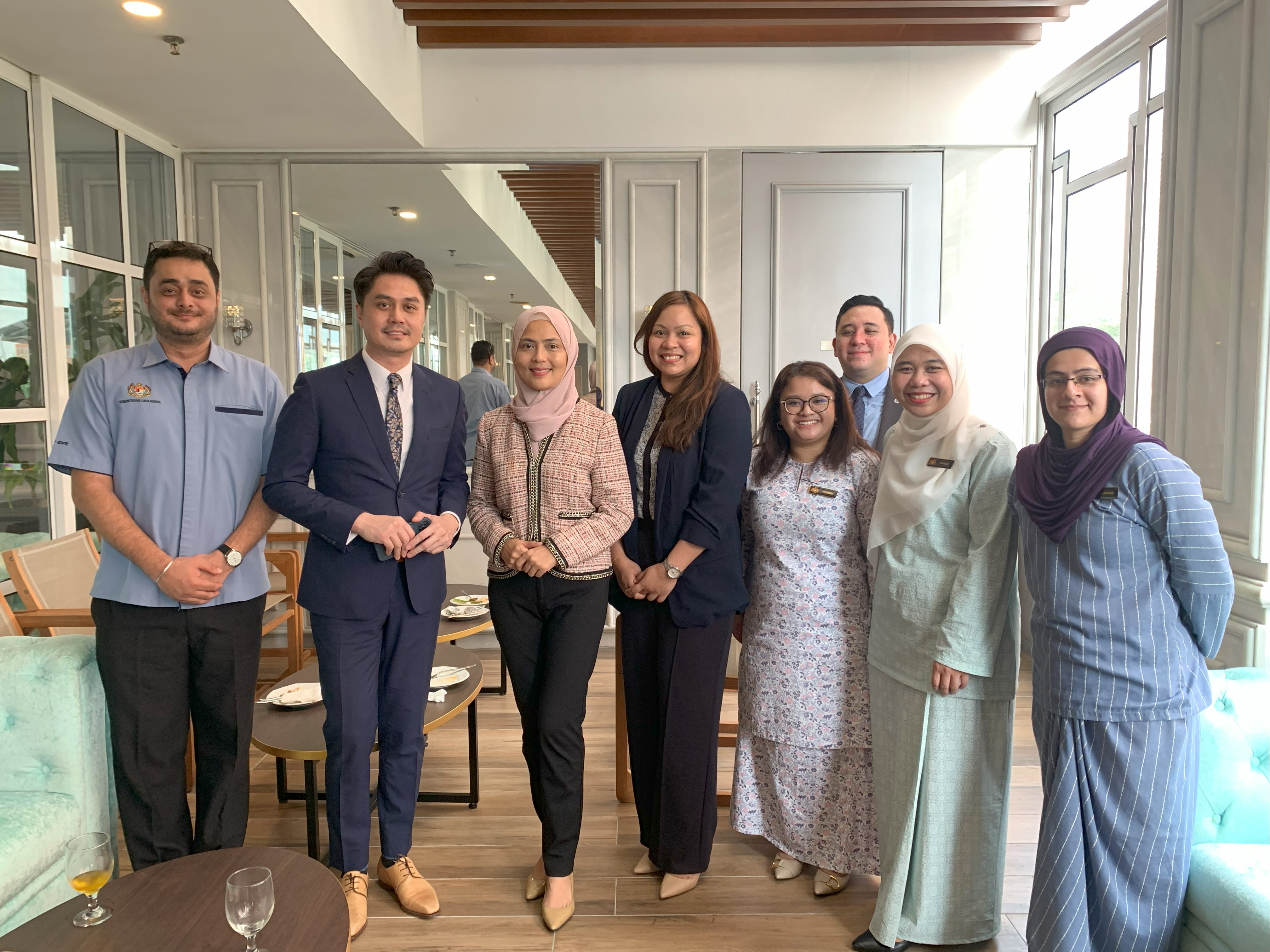 Prepared by:
Ms. Hanun Insyirah Ishak and Ms. Aida Yasmin Azhar
Centre for Political Studies and Economic Diplomacy (PSED)