A Roundtable Session on 'Australia and ASEAN: 35 Years On'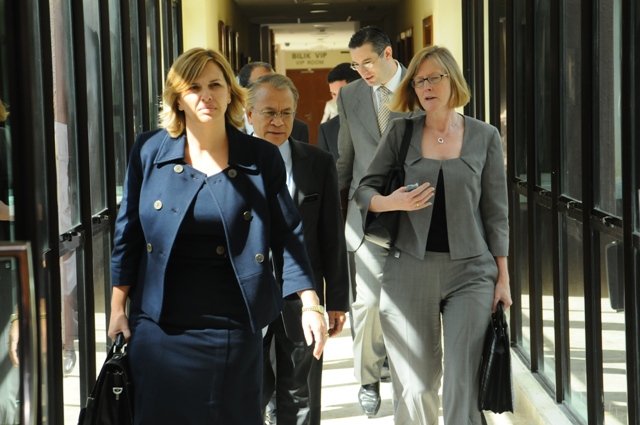 On Wednesday,17 March 2010, IDFR hosted a roundtable session titled 'Australia and ASEAN: 35 Years On'. Her Excellency Ms. Gillian Bird, the Australian Ambassador for ASEAN and Deputy Secretary in the Department of Foreign Affairs and Trade (Australia), deliberated on Australia and ASEAN's strong relationship of 35 years since Australia became ASEAN's first dialogue partner in 1974.
In her speech, Her Excellency recounted on the history of Australia and ASEAN partnership through economic ties and development cooperation which has evolved into cultural, education, environment, investment, political and security, science and technology, telecommunication, and trade agendas. Her Excellency Ms. Bird outlined six important areas of direction for Australia and ASEAN relationship to be further strengthened. The areas are Australia and ASEAN, development cooperation, people to people links, security cooperation, Regional architecture and Australia-Malaysia ties.