New Year Address – Director General Of IDFR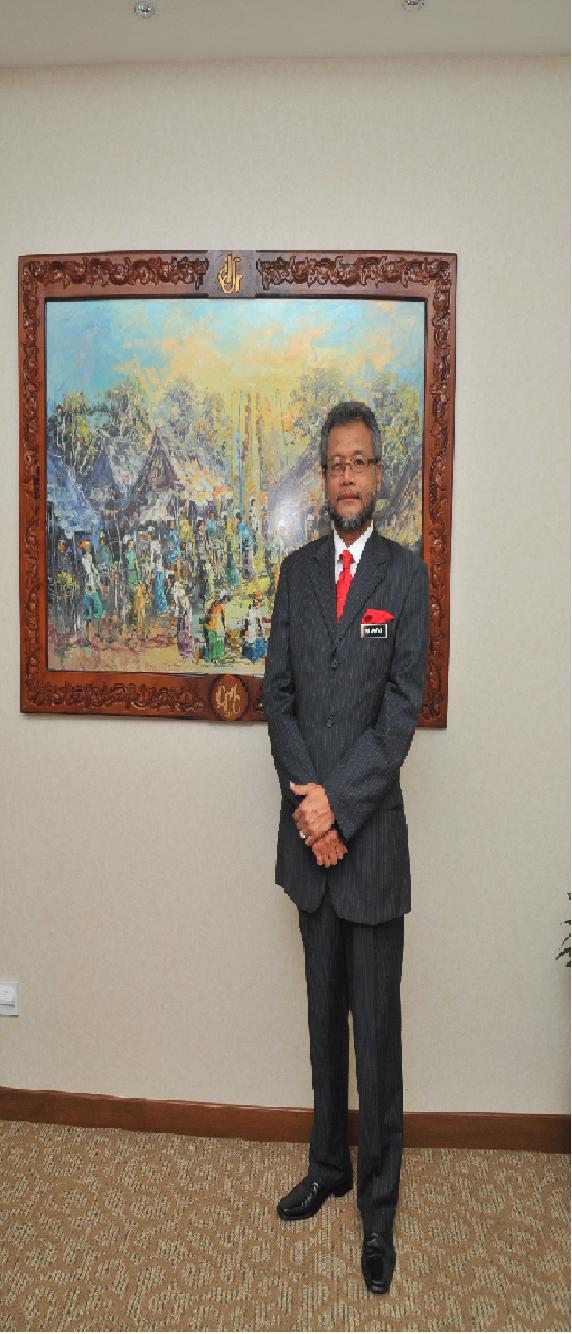 The conclusion of the Mid Career Course for Diplomats on 17 December 2010 signified the close of IDFR training calendar for the year.
I am happy to note that for 2010, IDFR had provided more than 24 courses to 1387 enrollers from the Ministry of Foreign Affairs, other government agencies and the military service branches. The training programmes ranging from a day to 6 months were designed to cater for the Malaysian foreign affairs community and international participants on topics ranging from leadership and management to security and cultures within the components of theoretical studies, practical exercises and mastery of foreign languages.
As the Malaysian Foreign Ministry's primary training institution, IDFR will continue to play a significant role in equipping the country's Foreign Service Officers with essential skills necessary for achieving competencies required for their work in diplomacy and international relations. The different levels of training programmes offered in 2011 will correspond to the stages of the participants' career development. Newly recruit officers will need to undergo a 6-months accredited Diploma programme in Diplomacy (DiD) and other basic courses while for the mid-career and senior officers, there will be training courses with different intensity aim at providing specialized knowledge and skills to the expected level of diplomacy required.
The DiD 1/2010 inaugural graduation held on 25 June 2010 saw 15 officers from Wisma Putra, Ministry of International Trade and Industry (MITI), Atomic Energy Licensing Board (AELB) and Ministry of Tourism Malaysia being conferred the Diploma with distinction. The second intake of the DiD 2/2010 programme is scheduled to graduate in April 2011 but they have already shown their mantle by conquering Mount Kinabalu, the highest mountain in South East Asia at 4095.2m together with three officers from IDFR on the morning of 14 December 2010.
Notwithstanding the above, IDFR will also carry on with its Public programmes. The joint Master's programme in Strategy and Diplomacy with the National University of Malaysia (UKM) will be opened for 2011 enrolment in June while applications for its undergraduates internship programme will be accepted throughout the year. IDFR will also continue to engage with the public through its workshops, seminars, roundtable discussions and public lectures held by the Institute. One such event was the half-day Forum entitled "ASEM 8 Dialogue: Ways Forward for Asia-Europe Cooperation" which the Institute organised successfully with the Belgium Embassy in Kuala Lumpur and the Delegation of the European Union to Malaysia on 29 September 2010 prior to the ASEM 8 Summit in Brussels in October 2010. In addition, IDFR will continue to forge alliances with other institutions such as with Bern University, Switzerland. IDFR had jointly hosted a 1 day workshop on "Achieving Nation's Trade and Investment Objectives in the Trans Pacific Strategic Partnership Agreement and with European Union Trade Negotiations " with the University on 15 November 2010.
IDFR is also integrating social and environment concerns in its activities through the Institute's Corporate Social Responsibility (CSR) programmes. As part of its maiden CRS initiatives in 2010, IDFR has held several events, among others "The 1Malaysia Music Marathon" organised in collaboration with the Krista Group for special and gifted children from 20 private and government schools to showcase their talents for 11 hours non-stop on 13 November 2010. The event was endorsed by the Malaysia Book of Records. Other events organized throughout the year included IDFR hosting its Hari Raya Open House Gathering with 40 orphanages aged between 4 to 16 years old from Rumah Amal Limpahan Kasih on 8 October 2010 and facilitating the visit to Pusat Penjagaan Kanak-Kanak Cacat Taman Megah, Petaling Jaya on 20 November 2010 as part of the DiD 2/2010 participants' outdoor activities.
Going forward, IDFR will continue with its visionary effort to become An International Centre for training and research in diplomacy and international relations of global standing. This will be through the expansion of its research capabilities and making efforts to establish its status as a leading think-tank in diplomacy and international relations through the collaboration with relevant government agencies, research institutes and universities both locally and abroad.
It is my hope that IDFR with the continued support and dedication from its officers and staff members will achieve its goals and objectives targeted for the year as set milestones towards its vision.