IDFR's Director General Dato' Ku Jaafar Ku Shaari, Clocking Out Session, 30 August 2013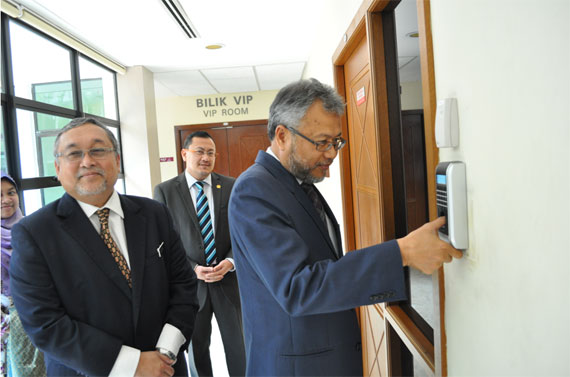 It was a day of mixed feelings – happy yet sad for all IDFR staff, as it was the last day of our beloved Director General, Dato' Ku Jaafar Ku Shaari at IDFR. After serving the Institute for approximately three years, Dato' Ku Jaafar has been appointed as the new Ambassador of Malaysia to Egypt.
Sharp at 12.00 noon, all the directors, officers and staff of IDFR queued up to bid their last farewell to Dato' Ku Jaafar Ku Shaari at the lobby as tears streamed from some of the staff when Dato' Ku Jaafar Ku Shaari walked out from the elevator to meet and greet everyone.
Dato' Ku Jaafar's "clocking out" session in IDFR at 12.30 pm marked his final day in IDFR as Director General. Director of Corporate and Management Services, Dato' Zulkifli Yaacob then ushered him to meet all the staff personally for handshaking and farewell bidding before he was ushered to his car. Dato' Ku Jaafar again expressed his gratitude to all IDFR staff for their support.
IDFR staff would like to extend our deepest appreciation to Dato' Ku Jaafar Ku Shaari for all his hard work and dedication to make IDFR one of the most prominent diplomacy training institutes in the world. We bid adios, au revoir, m'aassalamah, and zài jiàn and wish the best for Dato's future endeavour.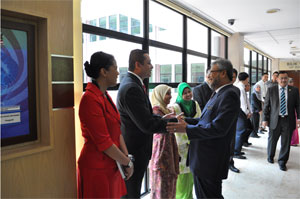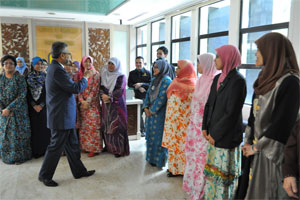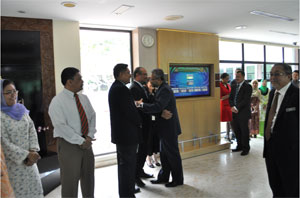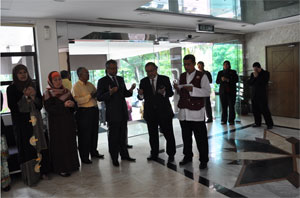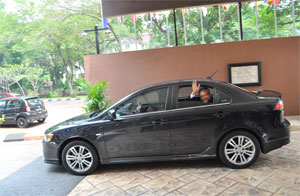 Reported by: Rafizah Zahri
Academic Studies, Research and Publication Division