Visit By Delegation From SIFA, Thailand To IDFR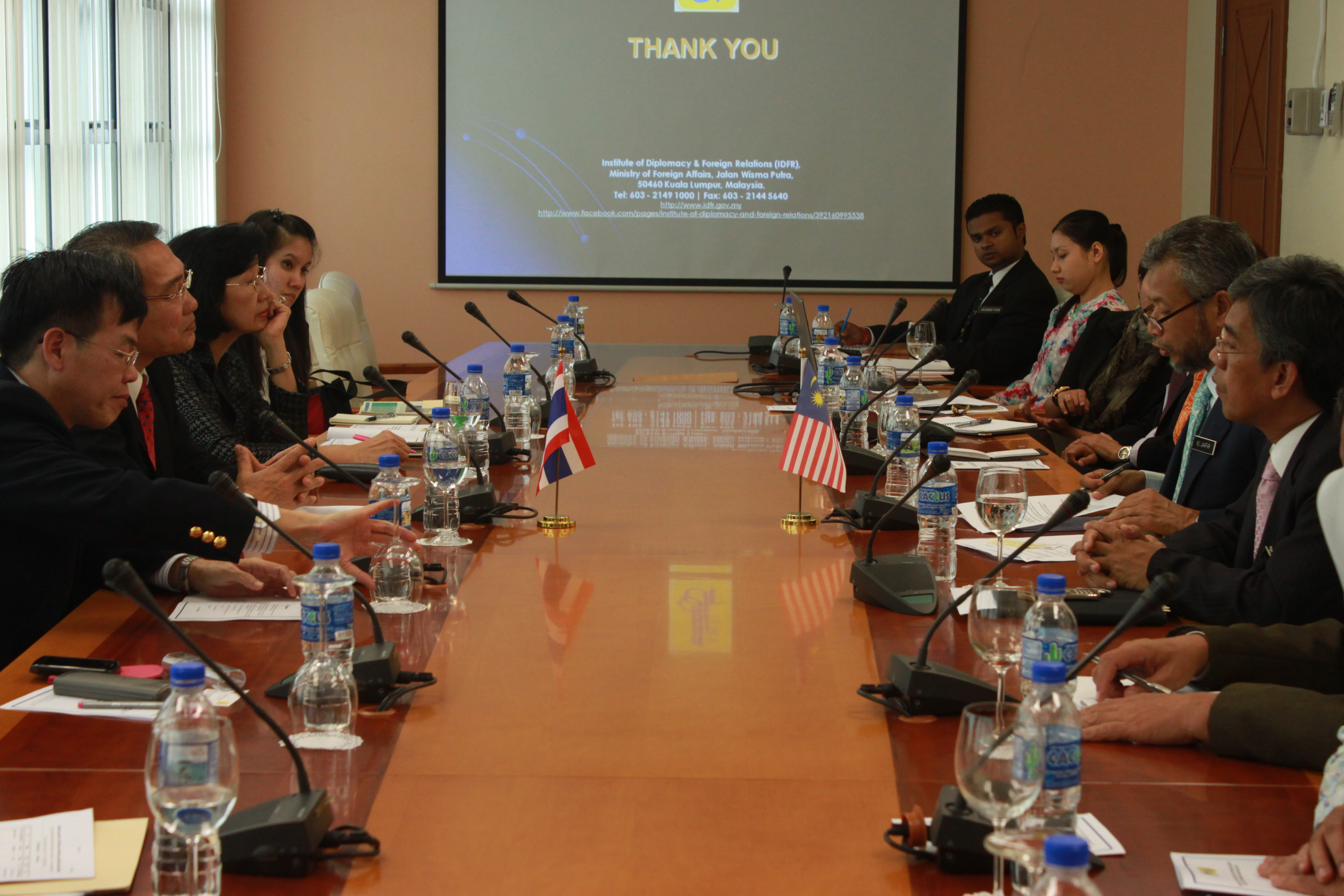 IDFR, on 28 March 2011 received a delegation from the Saronrom Institute of Foreign Affairs (SIFA) and the Devawongse Varopakarn Institute of Foreign Affairs (DVIFA) headed by H.E. Wiwat Kunthonthien of the Ministry of Foreign Affairs of Thailand. They were accompanied by two senior officials from the Thai Embassy in Kuala Lumpur.
The delegation was received by Y.Bhg Dato' Ku Jaafar Ku Shaari, the Director General of IDFR, Ambassador Abdullah Faiz Zain, the Deputy Director General of IDFR and other senior officers of the institute. H.E. Wiwat Kunthonthien stated that the purpose of the visit was to learn from IDFR's experiences in diplomatic training and to share ideas and views on this matter for mutual benefit. The visit ended with a tour of the campus by the visitors.
During the discussion, both sides agreed on the need to forge closer cooperation between IDFR and SIFA in the area of diplomatic training. IDFR also agreed to follow-up on the draft Memorandum of Understanding (MoU) proposed by SIFA to formalise cooperation between the two institutes.
Other Latest Newsline
---