A Session with Yang Amat Berbahagia Tun Dr Mahathir Mohamed, 11 April 2011, Putrajaya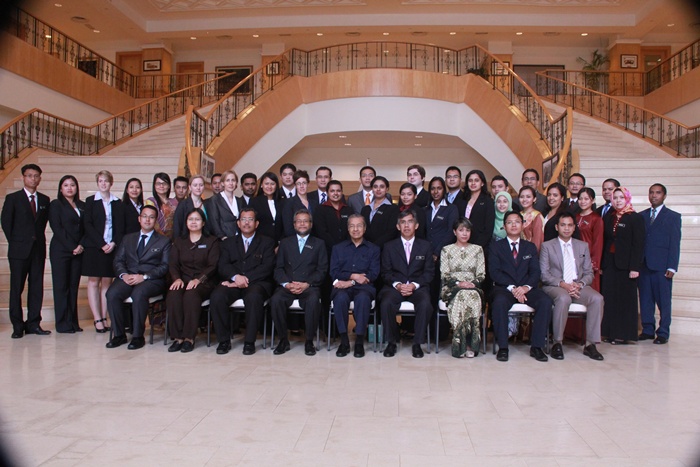 On the 11th of April 2011, 32 participants from the Diploma in Diplomacy (DiD) programme visited the Perdana Leadership Foundation located in Putrajaya for a talk entitled "Diplomacy and Foreign Affairs" by the former Prime Minister of Malaysia, the Hon. Tun Dr. Mahathir Mohammad. The session began exactly at 10 a.m. with Tun Mahathir introduced by Y.Bhg. Datuk Ku Jaafar Ku Shaari, the Director-General of IDFR.
Tun Mahathir gave an insight of Malaysia's foreign policy during his term in office. He stressed the importance of having good bilateral relations with all the countries. As continuously mentioned by him, "we are ctitical of the deeds, but not the states". The talk lasted for approximately 40 minutes and was followed by a Question and Answer session. Also in presence was Ambassador Abdullah Faiz Zain, Deputy Director General of IDFR and IDFR senior officials. The event adjourned at 12.00 pm.

Other Latest Newsline
----------------------------------------------------------------------------------------------------------------------------------------------------------------------------------------------------------------------