SPKM: Pre-Posting Orientation Course for Officers and Spouses 2/2011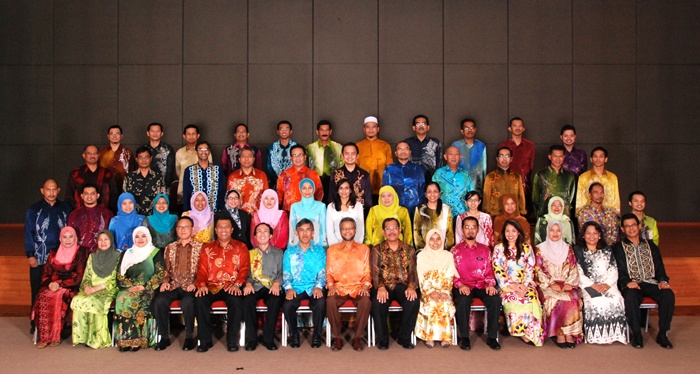 The second SPKM:Pre-Posting Orientation Course for Officers and Spouses was successfully conducted from 4th until 15th April 2011. The Course was attended by 61 participants including 38 officers and the rest accompanying spouses. The participants comprised officers from Immigration Department, Ministry of Agriculture, Tabung Haji Malaysia, MATRADE, MINDEF, MITI, Yayasan Islam Kelantan, Ministry of Education and Wisma Putra.
The Course addressed many aspects and issues in training and preparing these officers of their duties and responsibilities at Malaysia Missions abroad. The sessions included topics ranging from security issues, management and administrative matters, social and personal conduct, grooming etiquette, to cultural concerns. Apart from the classroom lectures and discussions, the participants were brought on study tour to Tourism Malaysia and Kraftangan Malaysia.
This Course has managed to make officers from different ministries and government agencies collectively aware of their roles and responsibilities when representing the country abroad. More importantly, the course has instilled a sense of solidarity and camaraderie among the officers and spouses as they look forward to their future postings abroad.
Other Latest Newsline
-------------------------------------------------------------------------------------------------------------------------------------------------------------------------------------------------------------------