The International Relations Module For The Participants Of The Diploma In Public Management (DPA) 2/2010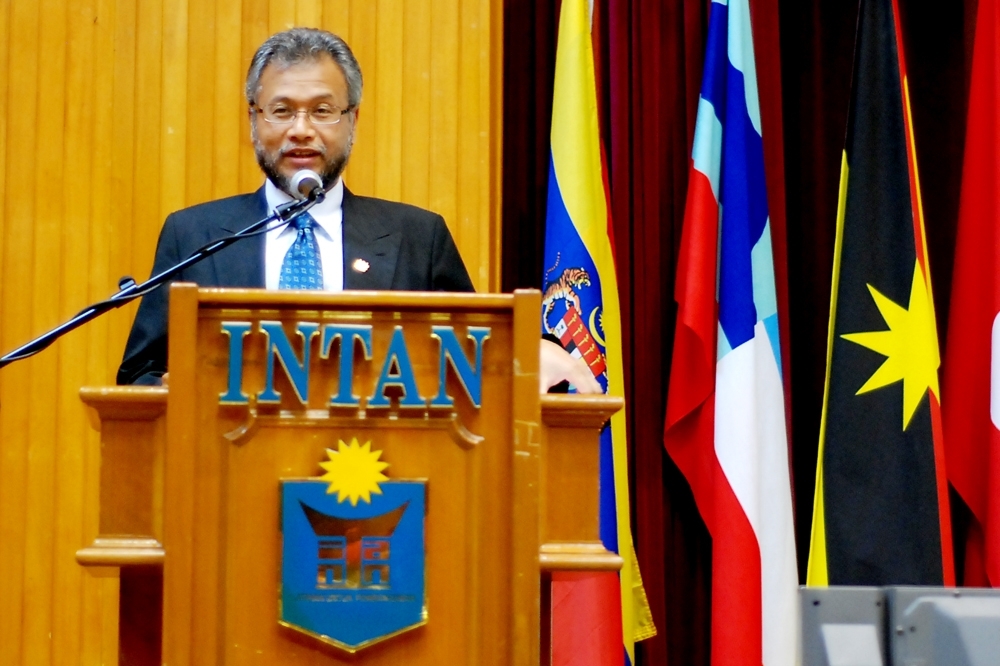 The Institute of Diplomacy and Foreign Relations (IDFR) and the National Institute of Public Administration (INTAN) jointly organized the International Relations Module for the Diploma in Public Management (DPA) participants 2/2010 from the 23 May – 3 June 2011. With the objective to build global thinking Malaysian officers equipped with resourceful and multitalented knowledge and skills in diplomacy, IDFR on its part had arranged academic lectures with the involvement of the Ministry of Foreign Affairs, facilitators from IDFR, other ministries and departments based on issues concerning international relations and diplomacy.
Among the highlights of the International Relations (IR) module included a dinner talk in which the Director General of IDFR, Y.Bhg. Dato' Ku Jaafar Ku Shaari delivered a lecture entitled "Experience of a Diplomat". The main objective of the talk was to promote the sharing of knowledge concerning the issues of regional and international diplomacy. The Director General pointed out in his lecture the definitions of diplomacy, the role of a Malaysian diplomat and shared his vast experienced gathered during his role as the Ambassador and High Commissioner in various countries.
Apart from that, the participants were also privileged to listen to Her Excellency Lyudmila G. Vorobyeva, Ambassador Extraordinary and Plenipotentiary of the Russian Federation to Malaysia and Mr. Scott M. Rauland, Public Affairs Counselor from the American Embassy on the subject of Diplomats in the 21st Century. At the sessions held, the participants had the opportunity to have an academic discussions and exchange of views on challenging global issues from the perspectives of foreign diplomats serving in Malaysia in the 21st century.