Mid-Career Course For Diplomats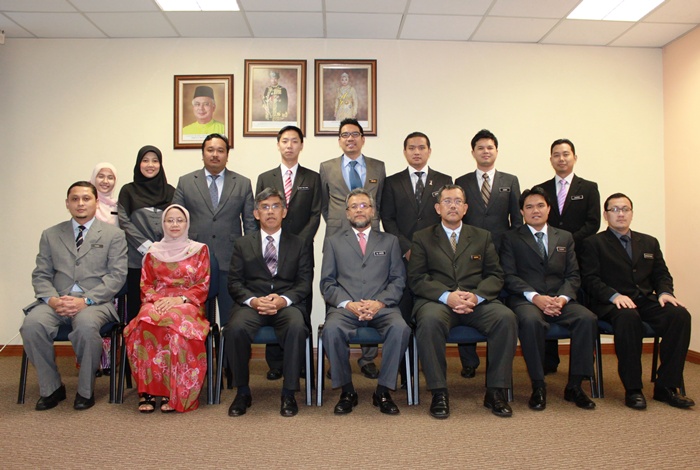 The Mid-Career for Diplomats Course was held at the Institute of Diplomacy and Foreign Relations (IDFR) from 4th until 15th July 2011 and it was attended by 11 officers from the Ministry of Foreign Affairs, Malaysia. The core objectives of the course were to further improve the participants' professional knowledge and skills as well as to revisit some of the areas related to diplomatic service. At the same time, the course seeks to enhance the participants' leadership, communication, effective management and diplomatic skills.
During the course, the participants were exposed to a number of interactive activities which encouraged exchange of views among them and the speakers. Among the subjects included in the course were International Environmental Crisis, Human Trafficking, ASEAN, the European Union and many others based on issues related to the field of international relations and diplomacy. Apart from that, the participants were also involved in the simulation exercise in the Crisis Management Module by MERCY Malaysia. The Role-Playing Exercise required them to experience and manage the situation of working in a foreign mission during occurrences of natural disaster.
All of the modules in this programme were tailored to ensure all the officers are well-equipped and polished to a certain extend where they can materialize the aspiration of the Ministry of Foreign Affairs in increasing the superiority and professionalism of Malaysian Diplomats.