Devawongse Varopakarn Institute of Foreign Affairs, Thailand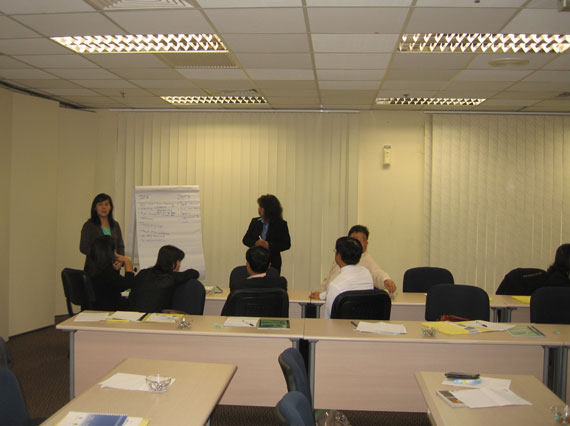 The Institute of Diplomacy and Foreign Relations (IDFR), Malaysia had the opportunity to conduct a course on Effective Communication Skills under the English Language Training Programme for 65 participants from the Devawongse Varopakarn Institute of Foreign Affairs , Thailand. They comprised officers from various Government ministries like the Department of Employment, Office of His Majesty's Principal Private Secretary, Ministry of Industry Phangnga Province Office, Office of Atoms of Peace, Secretary of the House of Representatives, The Secretariat of the Senate and many others. This group was accompanied by four officials from Thailand.
This visit of the Thai delegation was from 7-9 April 2013. On arrival in Kuala Lumpur officers from the Language Division of IDFR accompanied them on a City Tour which covered Putrajaya, Kuala Lumpur City Centre (KLCC), Dataran Mrdeka and the Cocoa Boutique.
This was followed by two days of intensive language course consisting of four training sessions in which the participants were immersed in interactive activities which honed their skills in presentation skills. They also had the opportunity to mingle and gather information about different aspects of Malaysia over a Hi- Tea session with IDFR staff as well as participants of the Diploma in Diplomacy course who are currently undergoing a programme at IDFR. Overall, this trip to Malaysia was much appreciated.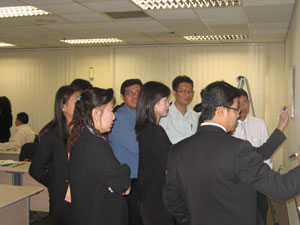 Reported by :

Joyce Abraham