SPKM: Pre-Posting Orientation Course For Officers And Spouses 3/2011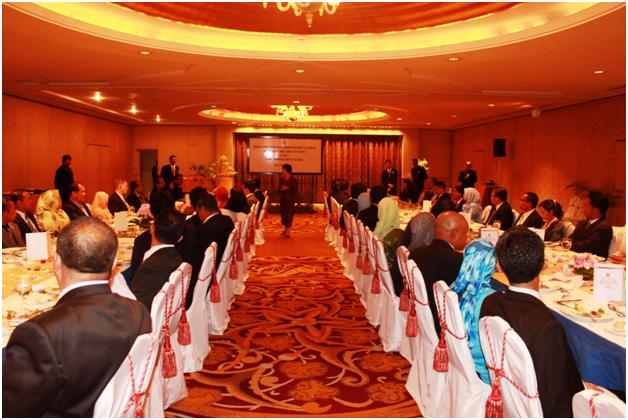 The Pre-Posting Orientation Course for Officers and Spouses 3/2011 under the Sistem Pentadbiran Kerajaan Malaysia di Luar Negara (SPKM) was successfully conducted from 18 until 29 July 2011. Seventy-four (74) officers and their spouses from the Ministry of International Trade and Industry, Ministry of Higher Education, Ministry of Human Resource, MATRADE, Royal Police Malaysia, Ministry of Defence, MIDA, Immigration Department and Ministry of Foreign Affairs attended the two-week course.
In this third series of the course, there were some improvements made to the modules. 5 additional new modules were included: Crisis Management; Promoting Malaysia's Export of Manufactured Products and Services; Promoting Malaysia as a Preferred Investment Destination; Sessions with Suruhanjaya Pencegahan Rasuah Malaysia and Suruhanjaya Pilihanraya; and Media Skills. This improvement was made after a discussion with the representatives from several ministries and government agencies under SPKM. Other modules included were issues and matters related to administration, security, and management aspects as well as some input on language, culture and etiquette.
Generally, the participants found the course to be very beneficial in exposing them to the overall working at a mission abroad. The benefit was further enhanced as most of the speakers have had their experience in servicing our missions overseas. Hence, they were able to answer and relate well to the participants' inquiries.
The fourth of such course, which is also the last one in year 2011 will be conducted by end of September this year.