Khatam Al-Quran And Closing Ceremony Of Ihya' Ramadhan Celebrations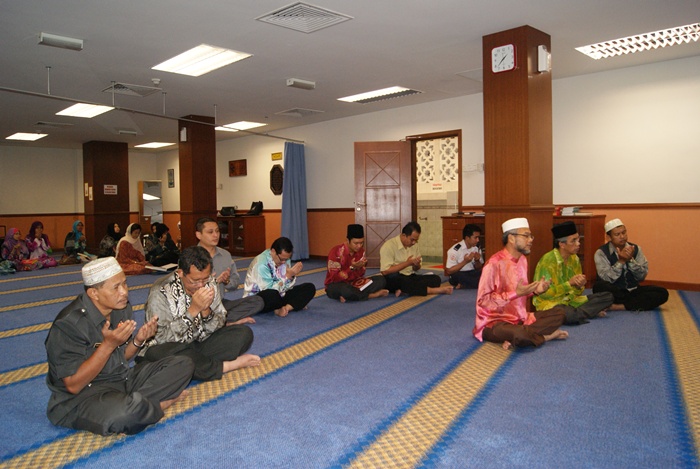 In conjunction with the holy month of Ramadhan, IDFR hosted several events under the Ihya' Ramadhan celebration which among others, featured Majlis Berbuka Puasa Bersama Anak-anak Yatim Rumah Titian Kasih Titiwangsa, a Special Talk in conjunction with Nuzul Al-Quran's celebration by Dr. Mohd Ridhuan Tee Abdullah, Zohor group prayers, Islamic talks and also Bubur Lambuk distribution.
IDFR also held Tadarus Al-Quran (recital of Al-Quran in a group), which concluded with the Khatam Al-Quran ceremony held on 25 August 2011. Led by En. Mohd Sabri Zakaria, IDFR staff concluded the recital, followed by presentation of mementos from YBhg. Dato' Ku Jaafar Ku Shaari, Director General of IDFR to those who participated.
During his closing speech, YBhg. Dato' Ku Jaafar Ku Shaari mentioned that reciting the Al-Quran is incumbent upon Muslims daily and that the spiritual activities should be conducted throughout the year. He also reminded everyone to celebrate the upcoming month of Syawal in moderation and to always remember the less fortunate ones.
IDFR staff would like to wish everyone SELAMAT HARI RAYA AIDILFITRI 1432H.