Workshop on Maritime Diplomacy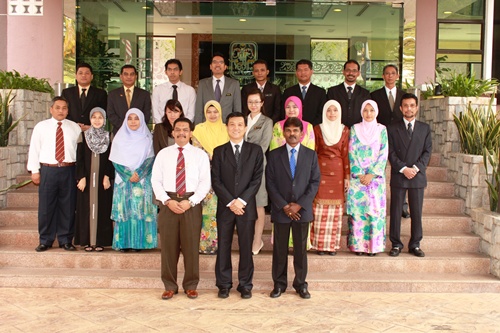 Workshop on Maritime Diplomacy 2011 was successfully conducted from 5-8 December 2011 at IDFR. Nineteen (19) officers from the Ministries of Foreign Affairs, Defense, the Prime Minister's Office and from the Malaysian International Shipping Corporation Berhad (MISC) had attended the four-day workshop.
The Objectives of the workshop were to enhance the participants' awareness of the importance of maritime law in conducting diplomacy and international relations. Although the workshop conducted was only for four days, the content of the workshop was very comprehensive and substantial.
Most of the lectures were given by academicians, guest speakers and qualified lecturers with vast experience and possessed in-depth knowledge in maritime laws, conventions and security. Among the topics discussed in the workshop were about UNCLOS and Current Issues of Maritime Law, Maritime Diplomacy, International Settlement of Disputes, International Court and tribunal, Media Response on Maritime Issues and many other relevant and interesting subjects. Besides the lectures, participants exchanged ideas based on their personal experiences in handling maritime issues making the course a more meaningful learning experience.
The Closing and Certificate Presentation Ceremony was officiated by Mr Lim Juay Jin, the Director of Training.