Effective Presentation Skills 1 /2012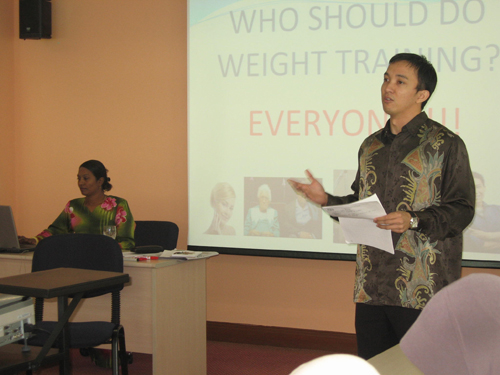 A course on Effective Presentation Skills 1/2012 was conducted from 27-30 March 2012. Twenty participants comprising officers from a number of government agencies and ministries took part in the various activities planned leading up to public speaking.
The primary aim was to equip everyone with the knowledge and skills of writing a good script for presentation as well as to deliver a speech confidently. The participants undertook the set task seriously and acknowledged that they gained much from the course.