Iftar at Istana Iskandariah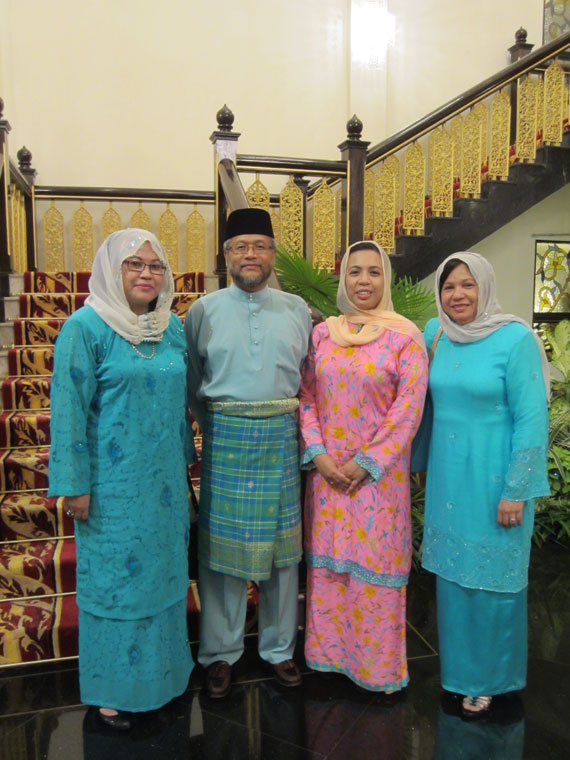 YBhg. Dato' Ku Jaafar Ku Shaari, Director General of the Institute of Diplomacy and Foreign Relations (IDFR) and Ambassador Aminahtun Hj. A.Karim, Deputy Director General of IDFR, attended the Iftar on 11 August 2012 at the Istana Iskandariah, Kuala Kangsar, Perak Darul Ridzuan. It was hosted by Her Royal Highness Tuanku Zara Salim, wife of his Royal Highness Tuanku Raja Dr. Nazrin Shah ibni Sultan Azlan Muhibbudin Shah and Royal Patron of IDFR.
The Iftar began with the breaking of fast, followed by Maghrib, Isyak and Tarawikh prayers for Muslim guests. About 300 guests from institutions of higher learning and think tanks were present.