Mid-Career Course for Diplomats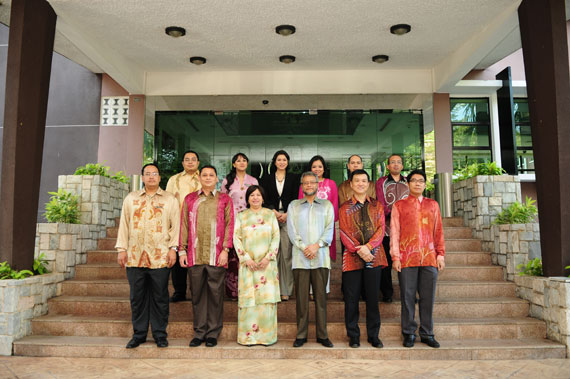 The Mid-Career for Diplomats Course was held at the Institute of Diplomacy and Foreign Relations (IDFR) from 10 until 21 September 2012. Eight (8) selected officers from various divisions of the Ministry of Foreign Affairs Malaysia attended the programme for two (2) weeks.
The objectives outlined for the course was to improve the participants' professional knowledge and diplomatic skills. The course was also intended for the participants to revisit some of the important areas related to diplomatic services as well as to enhance their leadership, communication and effective management.
In line with the objectives, IDFR had tailored modules that covered issues concerning Wisma Putra such as the Ministry of Foreign Affairs' Strategic Plan and Key Performance Indicator. Modules that dealt with topics on skills in diplomacy were also arranged such as International Negotiations, Language and Diplomacy, Presentation and Communication Skills as well as Speech Writing.
Apart from that, IDFR also invited distinguished speakers to deliver talks on current important issues such as ASEAN Future Challenges and Its Dialogue Partners, Global Movement of Moderates, Public Diplomacy, Middle East Crisis, Human Rights, Role of Civil Society, Human Trafficking, Maritime Diplomacy and Malaysia as an International Islamic Financial Centre.