CIO Conference 2012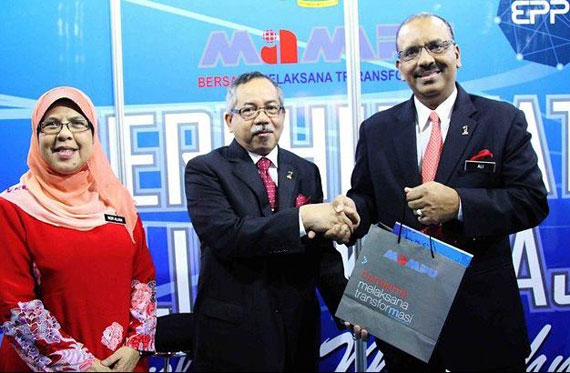 The CIO Conference 2012 was successfully held on 27 September 2012 at Putrajaya International Convention Centre (PICC), Putrajaya. This conference was organized by Malaysian Administrative Modernisation and Management Planning Unit (MAMPU) themed 'Nexus of Forces : Convergence of Cloud, Mobility, Social Media and Big Data' and officiated by YBhg. Dato' Sri Dr. Ali Hamsa, Chief Secretary To The Government of Malaysia.
The participants from IDFR was led by YBhg. Ambassador Aminahtun Haji A. Karim as Chief Information Officer (CIO) of IDFR. The conference saw the participation from ICT and non-ICT community, such as from government and private sector, GLC (Government-Linked Company) and Institute of Higher Education. The conference also acted as a platform to discuss and share ideas and knowledge among them, especially about implementation of latest ICT public sector, including the Government Data Centre, Government Unified Communication (1GovUC), MyMesyuarat, Government Online Services and Service Intelligence and Digital Document Management System (DDMS).
The conference also discussed issues on product and infrastructure ICT and its impact on the services delivery from the government to public sector. Working papers were also presented by a few speakers on various topics such as: Government Cloud Computing : Agility In Service Delivery, E-Health, Government Cloud Computing & Government Data Centre : Consolidating the Future and Paperless Government Using Cloud Technology.
On the same day, MAMPU also organized the Public Sector's Online Services Transformation and ICT Infrastructure Open Day. An ICT Exhibition was held in conjunction with the conference showcasing products and services from leading international and local ICT industries. Participants had ample opportunities to interact with ICT service and product providers at the ICT exhibition which was held at the same venue.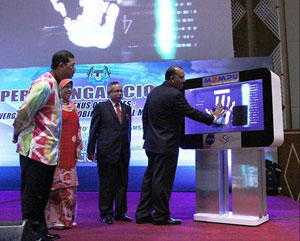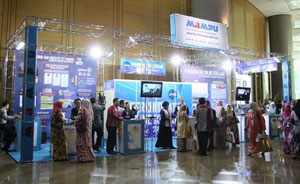 Photo Source : MAMPU Facebook