Visit By Delegation From The Policy Analysis And Development Agency, Ministry Of Foreign Affairs, Republic Of Indonesia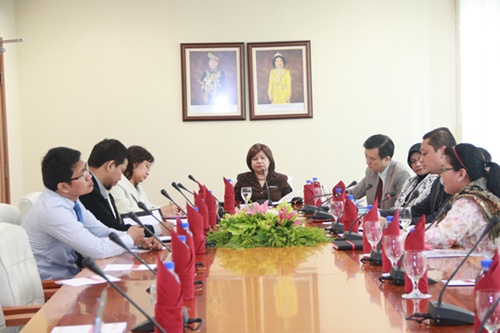 The Institute of Diplomacy and Foreign Relations (IDFR) on 11 October 2012, received a delegation from the Policy Analysis and Development Agency, Ministry of Foreign Affairs, Republic of Indonesia led by Ms. Joevi Roedyanti, Head of Division for International Organisation, Policy Analysis and Development Agency. She was accompanied by Ms. Arifina Eka Sari and Mr. Dhanny Ariffin of the Sub Division for United Nations' Main Organs and Special Agencies as well as Mr. Erwin from the Indonesian Embassy in Kuala Lumpur.
The delegation was received by YBhg. Ambassador Aminahtun Hj. A. Karim, the Deputy Director General of IDFR and other senior officers of the Institute. The visit was at the request of the Ministry of Foreign Affairs of the Republic of Indonesia with a fact-finding mission to learn from the relevant training institutions on the governing policies that led to the design and development of diplomatic training modules. The visit was also aimed at attaining information concerning IDFR's core business, specifically in conducting training courses for the Ministry of Foreign Affairs' officials. Prior to Malaysia, the delegation had also visited seven other countries, namely China, South Africa, India, Japan and Singapore with the same objectives.
The visit ended with a luncheon hosted by YBhg. Dato' Ku Jaafar Ku Shaari, Director General of IDFR.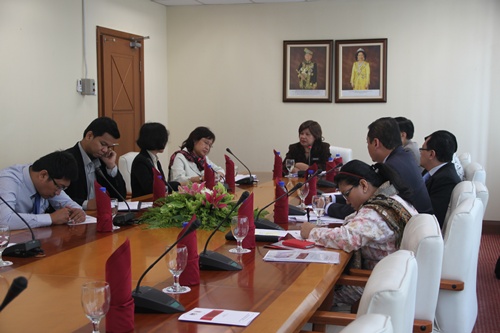 Reported by : Fareeza Fadzil
Academic Studies, Research and Publication Division