Distinguished Lecture by His Excellency Dr Surin Pitsuwan "Raising the ASEAN Value through the Concept of Global Movement of Moderates"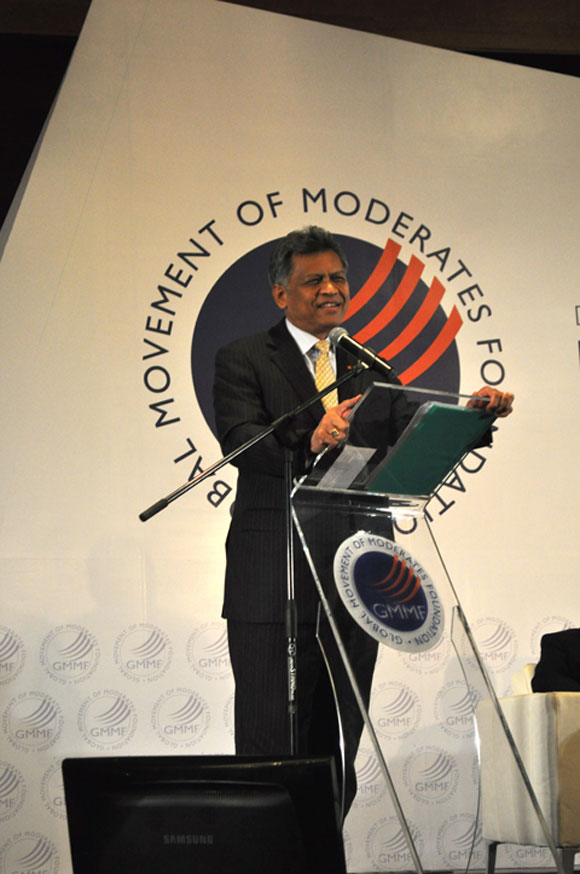 The Global Movement of Moderates Foundation (GMMF) successfully organised the Distinguished Lecture by His Excellency Dr. Surin Pitsuwan, Secretary-General of ASEAN entitled "Raising the ASEAN Value through the Concept of Global Movement of Moderates" at the Royale Chulan Hotel on 30 October 2012. The Lecture was the third series following Distinguished Lectures by His Excellency Ban Ki-moon the United Nations (UN) Secretary-General in IDFR on 22 March 2012 and His Excellency David Cameron, Prime Minister of Britain at the University of Nottingham on 12 April 2012. Senior officials of IDFR were among the privileged guests invited for the Lecture.
Encik Khalek Awang, CEO of GMMF delivered his welcoming remarks by recalling the significant decrease of almost 90% in the interstate's conflict since the existence of ASEAN and the scenario of the present global conflict which is caused by the disagreement between moderates and extremists rather than the clash of civilisation as iterated by some parties.
Dr Surin in his Lecture emphasised that GMM is a vehicle that could complement the global community on the search for a more peaceful and harmonious world. On this note, he also mentioned that ASEAN which practices moderation since its establishment and has always evolved as a moderate body had accepted the Global Movement of Moderates (GMM) as an ASEAN agenda. ASEAN through the ASEAN Charter promotes the region as a centre of growth and will maintain the centrality of the body in politics, economic and culture as the connecting body between the region and the global community.
He further highlighted that moderation is fundamental to all faith thus, GMM needs to be disseminated and shared with the global community. To fulfill this goal, the biggest challenge for GMMF is to be endorsed as a resolution of the UN in order to enhance interfaith understanding and forging stronger alliances between global communities. The Lecture concluded with a question and answer session with YBhg. Tan Sri Razali Ismail, Chairman of GMMF as moderator.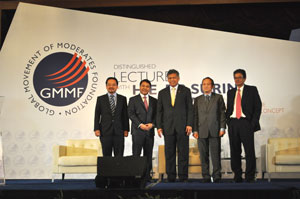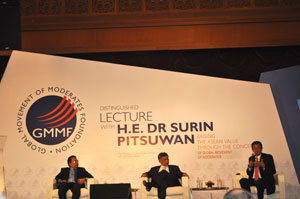 Reported by : Khairul Bariah Che Amat
Academic Studies, Research and Publication Division