Seminar on Malaysia Government Portals and Website Assessments (MGPWA) 2012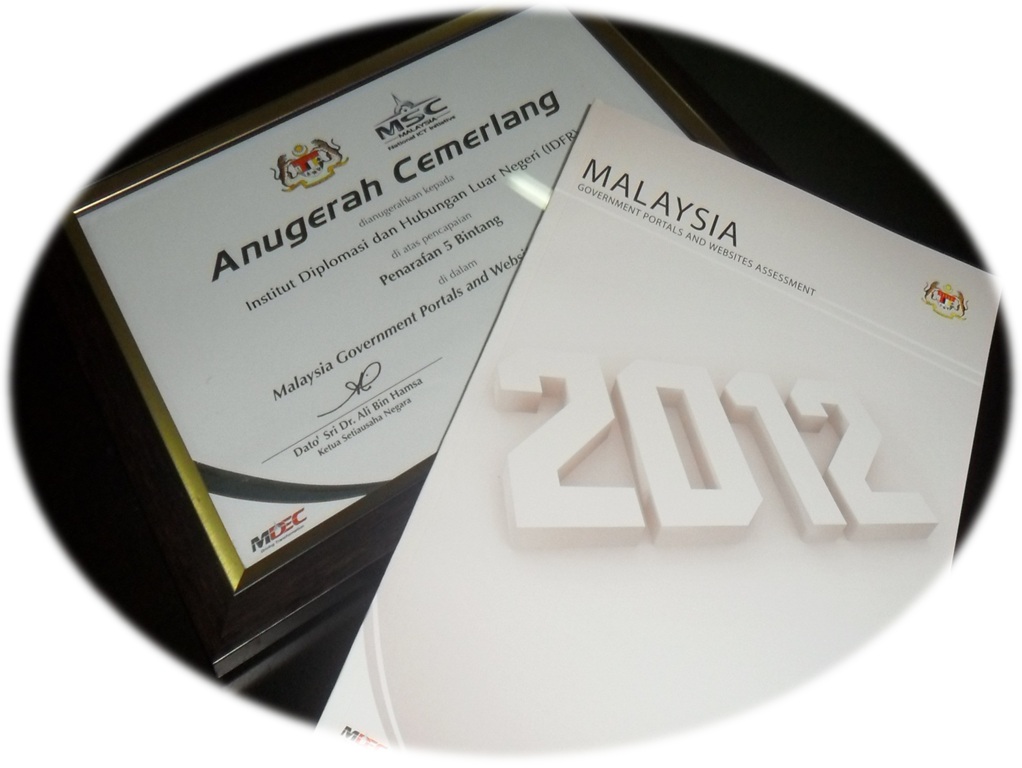 On 12 December 2012, Multimedia Development Corporation (MDeC) had successfully organised a Seminar on MGPWA 2012 at Marriott, Putrajaya. The keynote address was given by YBhg. Datuk Badlisham Ghazali, the Chief Executive Officer (CEO) of MDeC and later the event was officiated by YBhg. Dato' Mohamad Zabidi bin Zainal, Director General of MAMPU, in which he highlighted that since the evaluation programme started in 2005, there was an increase this year whereby the number of portals and websites of government agencies evaluated rose up from 903 to 1,348. However, out of 1,348 portals and websites evaluated, only 281 are rated 5-star.
For 2012, 28 agencies have been selected to receive the Strategic Achievers Award. The assessments of Strategic Achievers Award are done by evaluating major compliances, which are ICT Security Incidents, Penetration Test, Zero Public Complaints and English Review. Plaques and certificates were later presented to the Strategic Achievers and to the Top 3 agencies whose portals and websites rated 5-star.
The closing remark of the event was delivered by Mr. Saifol Bahri Mohamad Shamlan, the Vice President for Public Governance of MDEC.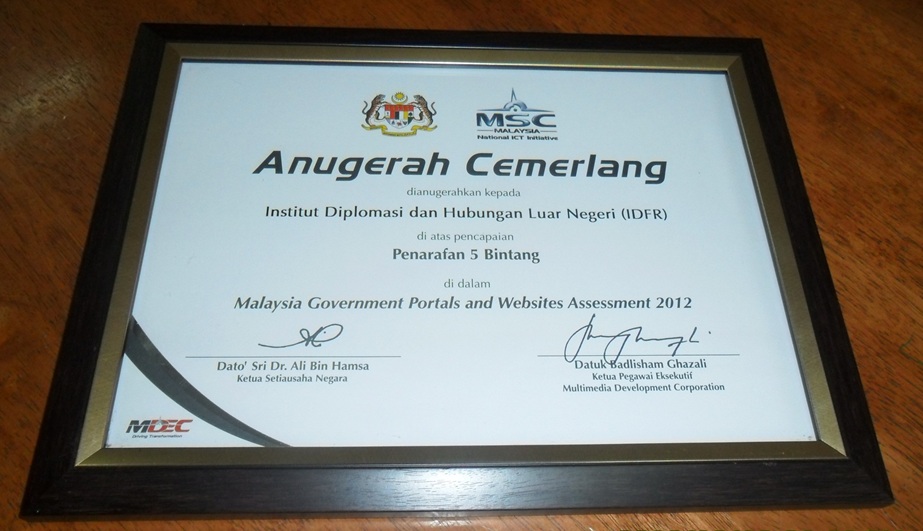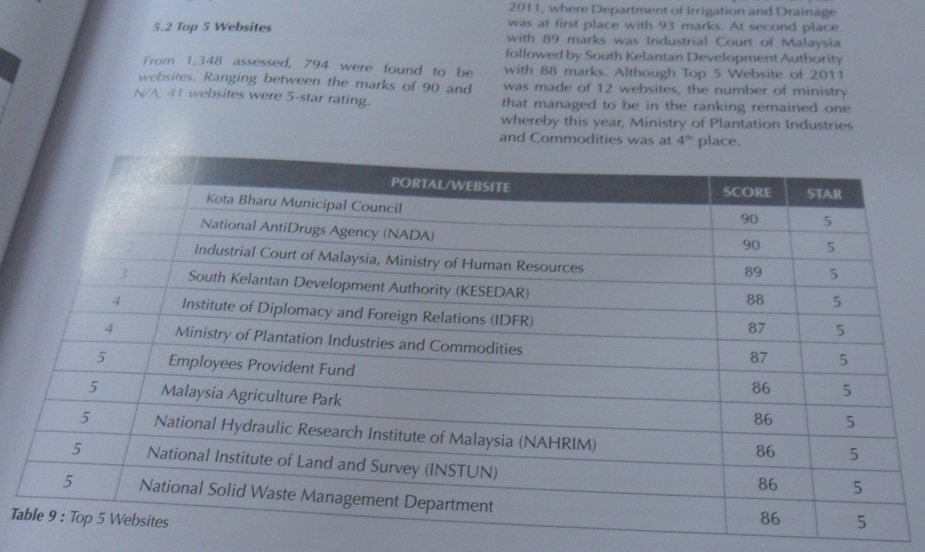 Reported by : Zaiza Haji Ali
Corporate and Management Services Division