A Talk on Fire Safety Measures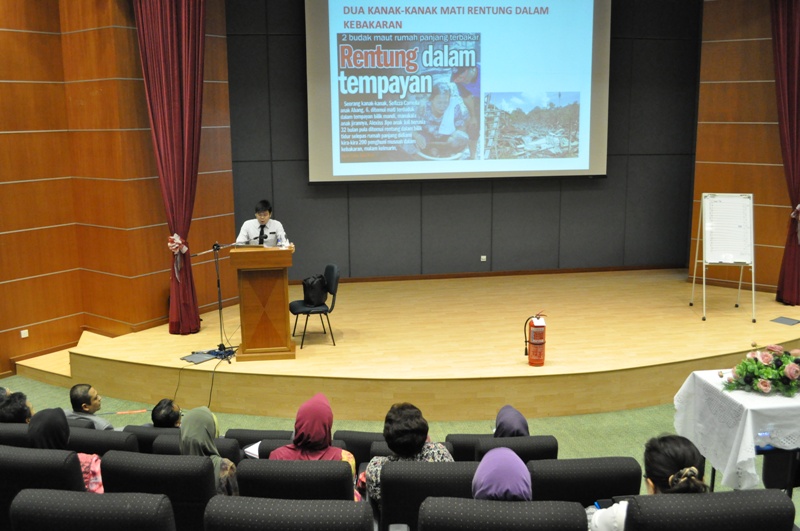 A talk on Fire Safety Measures by Mr. Jeff Tan from Safety Protection Academy was held on 18 January 2013 at IDFR's Auditorium. This educative talk was participated by all the staff in IDFR. The main objective of this talk was to create awareness to prevent and reduce the likelihood of fire that may result in death, injury and property damage.
In his talk, he introduced the types of fires and stressed on the essential fire prevention strategies that should be made available to every building. The prevention strategies include installing fire extinguishers and smoke detection systems in residential buildings. Apart from that, Mr. Jeff also mentioned on the do's and don'ts during fire emergencies.
Reported by : Shereena Kamarulzaman
Intern - Academic Studies, Research and Publication Division