Say It Right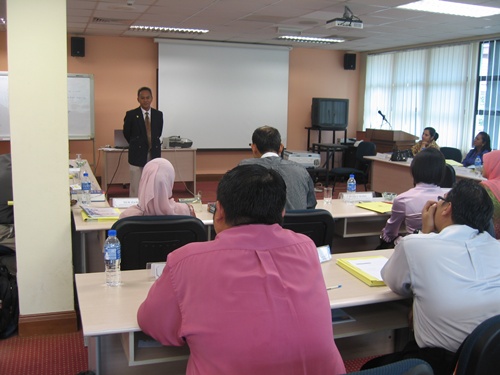 A course on Pronunciation Skills entitled 'Say It Right' was offered to government officers who saw the need to improve themselves. Twenty one participants registered for the three-day course from 4 - 6 February 2013.
Among the participants were officers from the Ministry of Education, Ministry of Science, Technology and Innovation, Department of Islamic Religion Kuala Lumpur, Ministry of Commerce Terengganu, Ministry of Higher Education, and teachers from National schools in Kedah and Selangor.
The primary aim of the course is to develop clarity in speech which involves clear sounds of English, stress in words, sentences and intonation. It is hoped that through this course participants will be able to express themselves with greater confidence.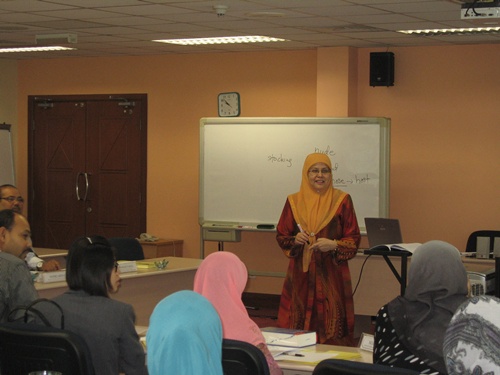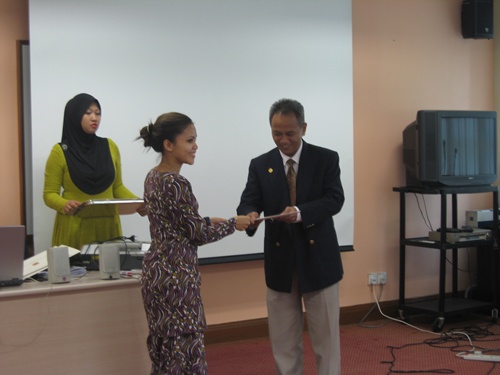 Reported by : Joyce Abraham
Language Division