Pre-Posting Orientation Course for Officers and Spouses 1/2013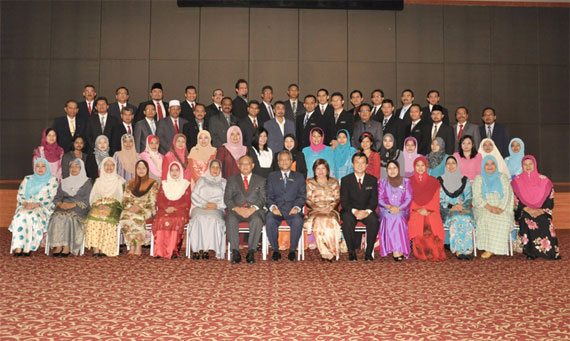 The first series of the Pre-Posting Orientation Course for Officers and Spouses in 2013 was conducted from 18 February until 1 March 2013. It was attended by 64 participants from various ministries and government agencies. It saw the biggest participation from the Ministry of Higher Education with 27 officers and their spouses. Other participants were from the Ministry of Defense, Ministry of Agriculture, Ministry of Foreign Affairs, Majlis Amanah Rakyat, Immigration Department, Royal Custom, Terengganu State Department, Yayasan Islam Kelantan and Lembaga Pembangunan Pelaburan Malaysia.
The first series maintained 85% of its standard modules which ranged from matters related to the work and operation at a mission to etiquette and culture. A new module on Matters Related to Foreign Service was delivered by a representative from the office of Ketua Setiausaha Negara as part of the course's improvisation on its substance.
Reported by : Romaiza Abd Rahman
Training Division