Effective Presentation Skills 1/2013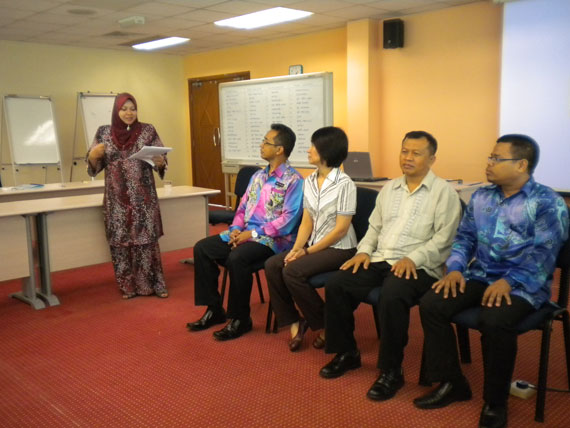 A course on "Effective Presentation Skills "was conducted by the Language Division of the Institute of Diplomacy and Foreign Relations (IDFR) from 9-12 April 2013. Fifteen participants comprising several senior officers from various government ministries and agencies attended this course. They were from the Board of Examination Malaysia, National Sports Institute, The Royal Malaysian Police, Meteorological Department, Penang and the Malaysian Parliament among others.
The course content included Verbal and Non-verbal communication Skills, The Right Kind of Language needed to make effective presentations, Video Viewing and Analysis, Visual Aids and Handling of Speech Anxieties as well as the right way to handle questions.
Overall, the course achieved its primary aim of enabling the participants to enhance their public speaking skills.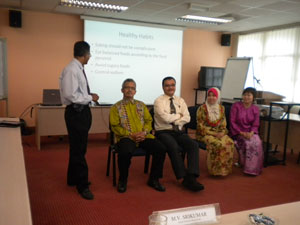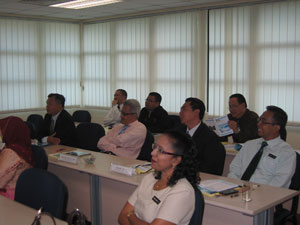 Reported by Joyce Abraham
Language Division