Orientation Course for Secretaries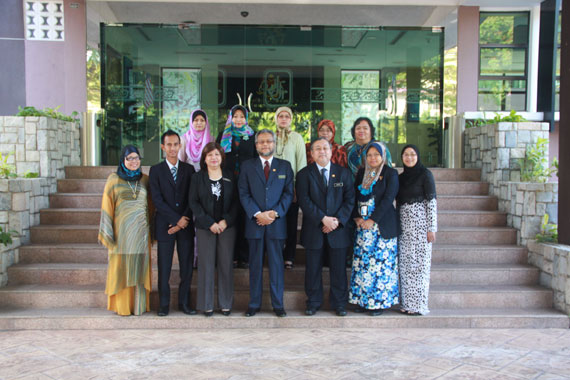 The Institute of Diplomacy and Foreign Relations (IDFR) had successfully organised the Orientation Course for Secretaries, from 15 to 26 April 2013. The Course was specially designed for secretaries of the Ministry of Foreign Affairs (MOFA) and aimed to enhance knowledge, skills and professionalism of the participants to suit the needs of MOFA as the leading Ministry in promoting Malaysia's foreign affairs. It was the third series of such a course since year 2011 and this year, it was attended by nine (9) secretaries from MOFA and one (1) secretary from IDFR.
The two-week course gave the participants enormous opportunity to gain knowledge to elevate their capabilities as competent secretaries. In addition, the course also exposed them to the different aspects of good office management in improving their communication skills in oral and written correspondence, inculcating the importance of presenting a good image and enhancing their inter-personal skills. Overall, the course has enriched the participants with important competencies to enhance their efficiency and professionalism at performing their tasks and responsibilities.
Reported by : Jarin Sijaya Abdul Hathi
Training Division