Beach Cleaning Project in Conjunction with "Mobile Community Transformation Centre (CTC) Programme"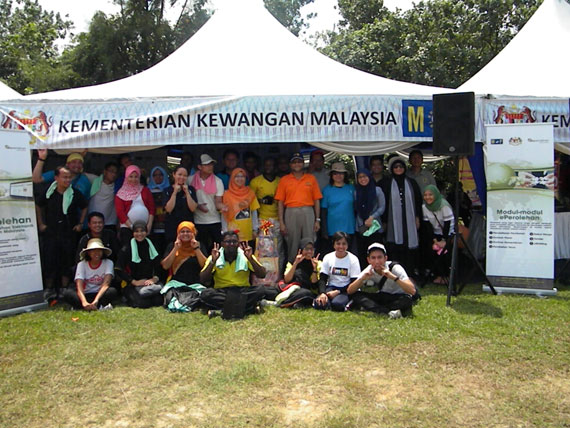 On 27 April 2013, the Diploma in Diplomacy (DiD) 1/2013 participants together with Majlis Perbandaran Sepang (MPS) organised a beach cleaning project as a Corporate Social Responsibilty (CSR) Programme at Pantai Bagan Lalang in Sepang. This beach cleaning project was part of the Mobile Community Transformation Centre (CTC) Programme which was jointly organised by the Ministry of Finance and Selangor State Government.
About 31 participants comprising of DiD participants, masters students, officers from the Institute of Diplomacy and Foreign Relations (IDFR) Training Unit and Director-General Office participated in this programme. Also present were Dato' Ku Jaafar Ku Shaari, Director-General of IDFR, Ambassador Aminahtun Hj A. Karim, Deputy Director-General of IDFR and Puan Rahimah Yeop, Director of Academic Studies, Research and Publication Division of IDFR.
The objectives of the project were to raise environmental awareness, encourage volunteerism and strengthen relationship between the IDFR management team and DiD participants. Armed with beach cleaning equipment, participants were in high enthusiasm cleaning the beach. All of these debris were gathered in one place before being collected by the MPS. Before departing for IDFR, looking back at the cleaned beach made the participants happy and proud for having initiated this CSR project. At least the weekend was not wasted. It was an amazing day filled with pride, joy and excitement for all participants.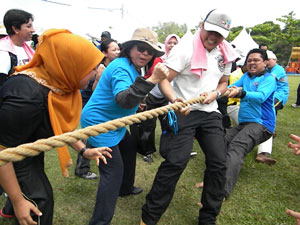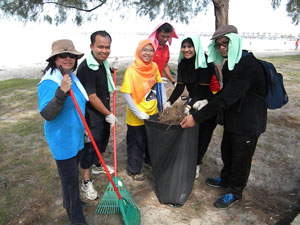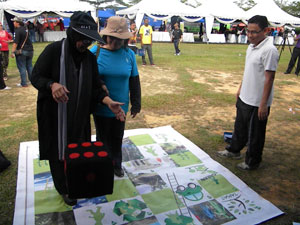 Reported by: Ridzwan Shahabudin
Diploma in Diplomacy 1/2013