Ministry of Foreign Affairs' Excellent Service Award Ceremony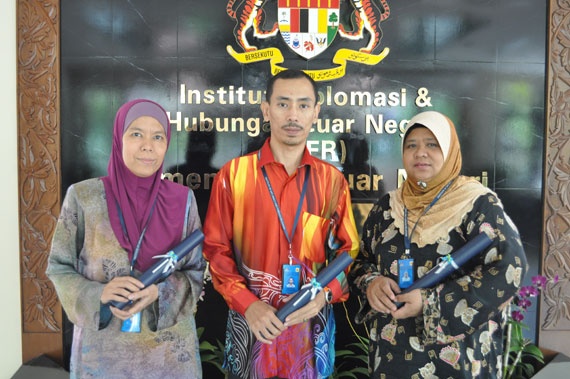 One hundred and twelve Ministry of Foreign Affairs' staff based locally and at Missions were bestowed the Excellent Service Award at a ceremony held this morning, 9 May 2013, in Putrajaya.
In his speech, Tan Sri Mohd. Radzi Abdul Rahman, the Secretary General of the Ministry said that the award was a form of recognition by the Government and the Ministry for the recipients' excellent service in implementing the Government's policies. He hoped that the award would help to motivate them to improve their quality of work and enhance their quality of life. He also took the opportunity to remind all those present at the ceremony to not misuse social media for personal gain, in line with the Ministry's Code of Ethics.
Three IDFR staff were among the recipients; Puan Noraini Awang Nong from the Academic Studies, Research and Publication Division, Puan Shahrulbariah A. Rashid from the Regional and Security Studies Division and Encik Mahassan Mahamad from the Corporate and Management Services Division.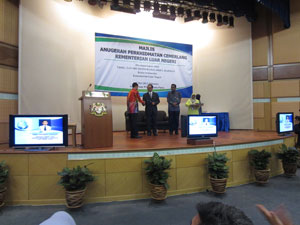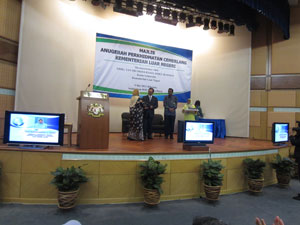 Reported by : Noraini Awang Nong
Academic Studies, Research and Publication Division