Say It Right 2/2013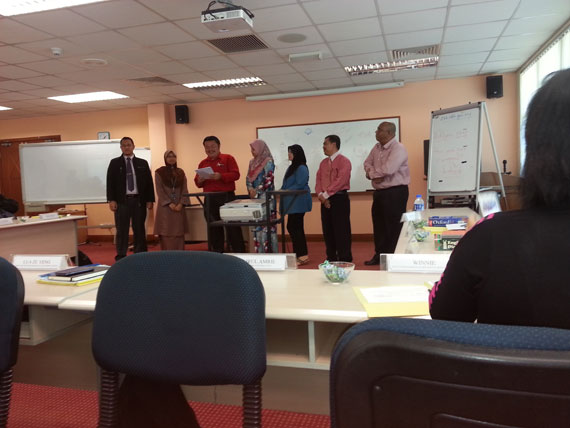 The above course on speaking skills was conducted for the professional and management group from several ministries and government agencies all over the country. There were twenty one participants in all. They were from the Methodist Girls School (1) Brickfields K.l.,The Royal Malaysian Police , Ministry of Tourism and Culture, Allied Health Sciences College Kota Kinabalu, Department of Fisheries Malaysia Kedah, Yih Choon National (Chinese) School Kedah, Royal Malaysian Police Kelantan, National Population and Family Board, National Sports Institute, the Royal Malaysian Police Selangor, the Royal Malaysian Police Melaka, National Visual Arts Development Board, the Ministry of Works, the Armed Forces Fund Board, Bruas (T) Primary School, Department of Multimedia and Communication and the Institute of Diplomacy and Foreign Relations.
The areas covered were the English Sound System, Stress in Words and Sentences, the Beat and Tune of English, Use of Natural Speech in Simulation Activities and Story Telling.
The participants expressed great satisfaction and believe they have become more aware about the need of speaking clearly.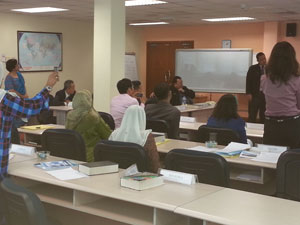 Reported by : Joyce Abraham
Language Division