International Relations Module For PTD Cadet 2013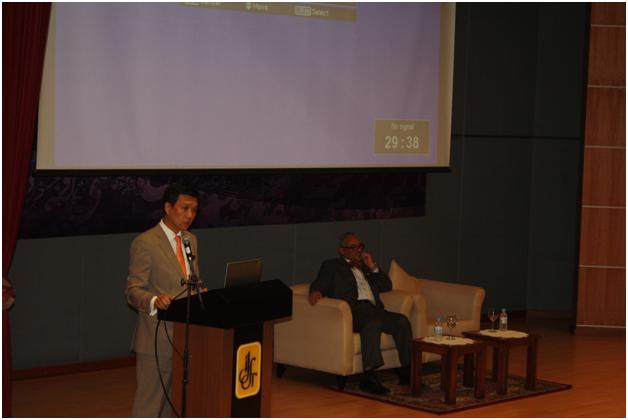 The Institute of Diplomacy and Foreign Relations (IDFR) and the National Institute of Public Administration (INTAN) jointly organised the International Relations (IR) Module for the Diploma in Public Management (DPA), Cadets 1/2013. This was the first time IDFR received a total of 101 DPA cadets. The course was conducted from 4 – 5 June 2013 and 7 June 2013 with the first two days in IDFR and the last day, in INTAN.
The objective of this course was to enhance participants' skills and knowledge on international relations, to expose the participants on the roles and functions of diplomats and to provide an overview of Malaysia's position on International issues. Among the topics that were included in the module were Malaysia's Foreign Policy, Vienna Convention on Diplomatic Relations, Vienna Convention of Protocol, English and Diplomacy, International Negotiation and ASEAN Regional Cooperation.
YBhg. Dato' Ku Jaafar Ku Shaari, Director General of IDFR had also delivered a talk "The Diplomatic World" on the last day. The dinner talk had indeed provided the cadets first hand information and knowledge from the perspective of a Malaysian Ambassador. Judging from the question and answer session, the cadets were very pleased with the talk and many had stated their interest to join the Ministry of Foreign Affairs Malaysia. The Director General of IDFR had also presented the certificates to the cadets at the closing ceremony.
Reported by : Azmah Mahmud
Training Division