Fine Dining Practicum For Participants Of Diploma In Diplomacy (DiD) 2/2013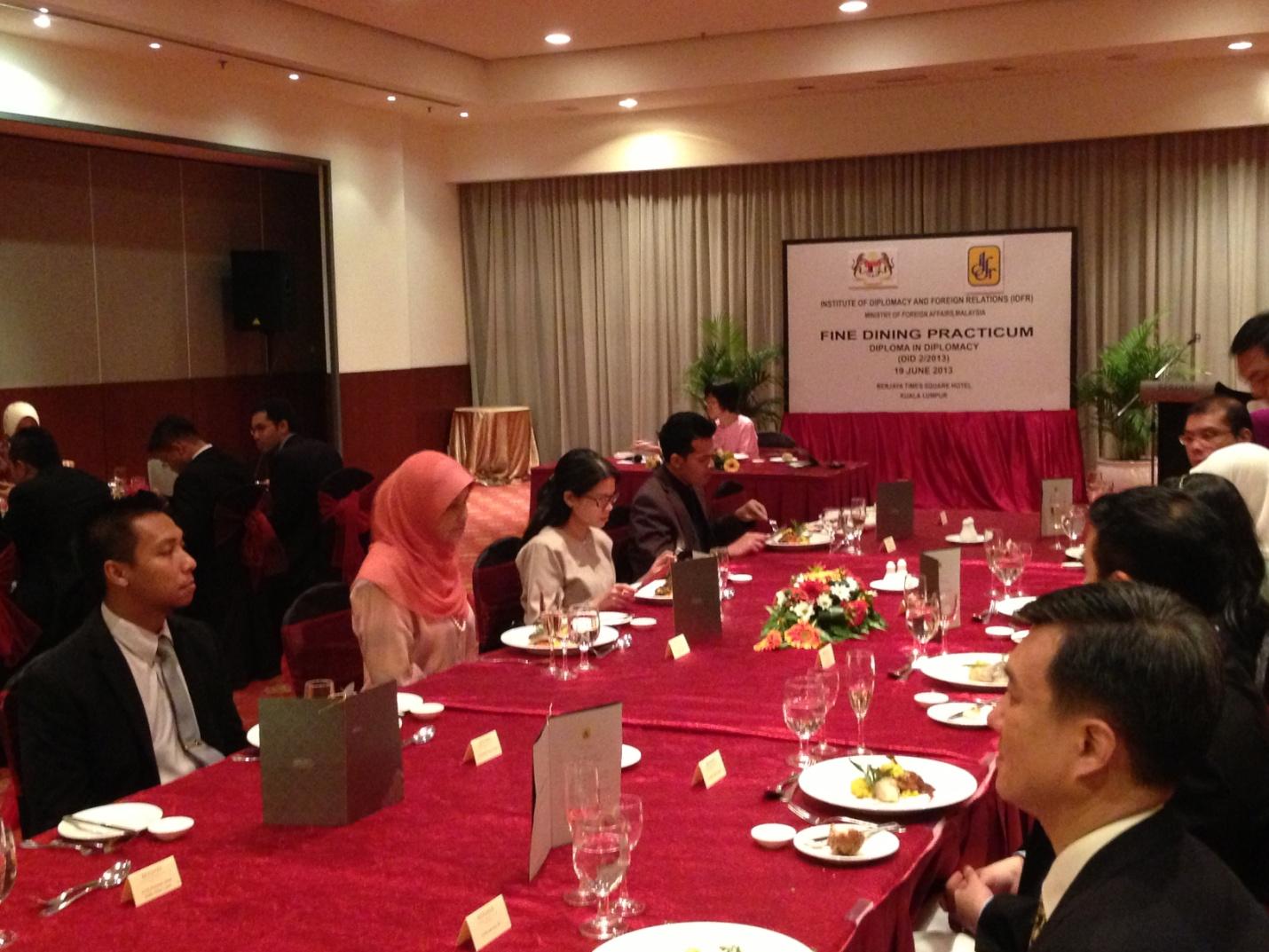 The Fine Dining Practicum for participants of the Diploma in Diplomacy (DiD) 2/2013 was led by the distinguished YBhg. Datin Paduka Melanie Leong on 19 June 2013. Prior to the dinner in the evening, participants were earlier briefed in a two-hour theory session on fine dining decorum and protocol at the Institute of Diplomacy and Foreign Relations (IDFR).
A four course meal at the Berjaya Times Square Hotel, Kuala Lumpur, provided an opportunity for the participants to apply their knowledge on fine dining. Each participant was required to give a toast during the dinner as part of the training to hone diplomatic elemental skills.
YBhg. Datin Paduka Melanie Leong is certainly no stranger to fine dining etiquette and protocol. A former Malaysian ambassador, YBhg. Datin Paduka authored the Guide to fine dining etiquette for Malaysian diplomats, published in 2008.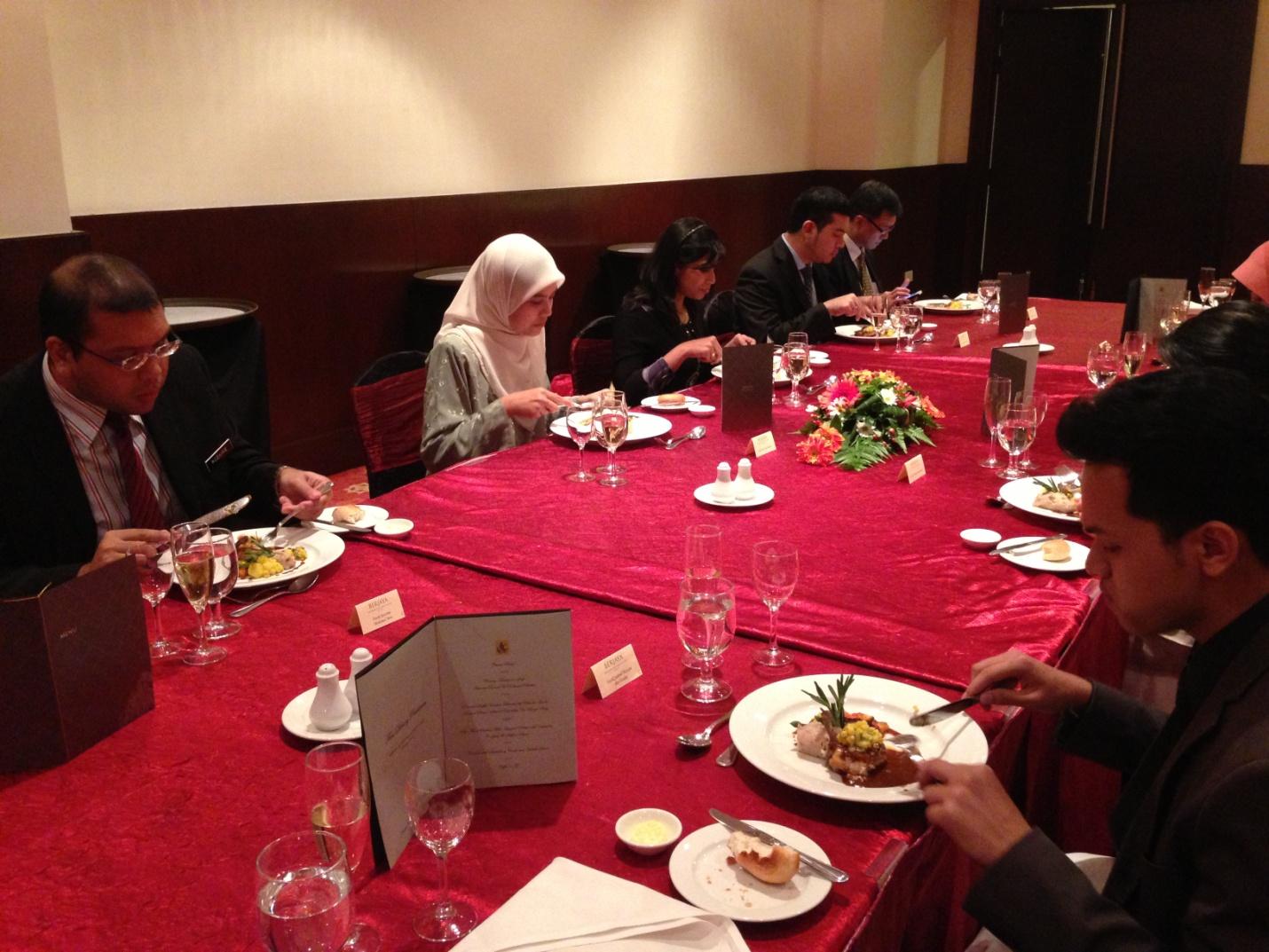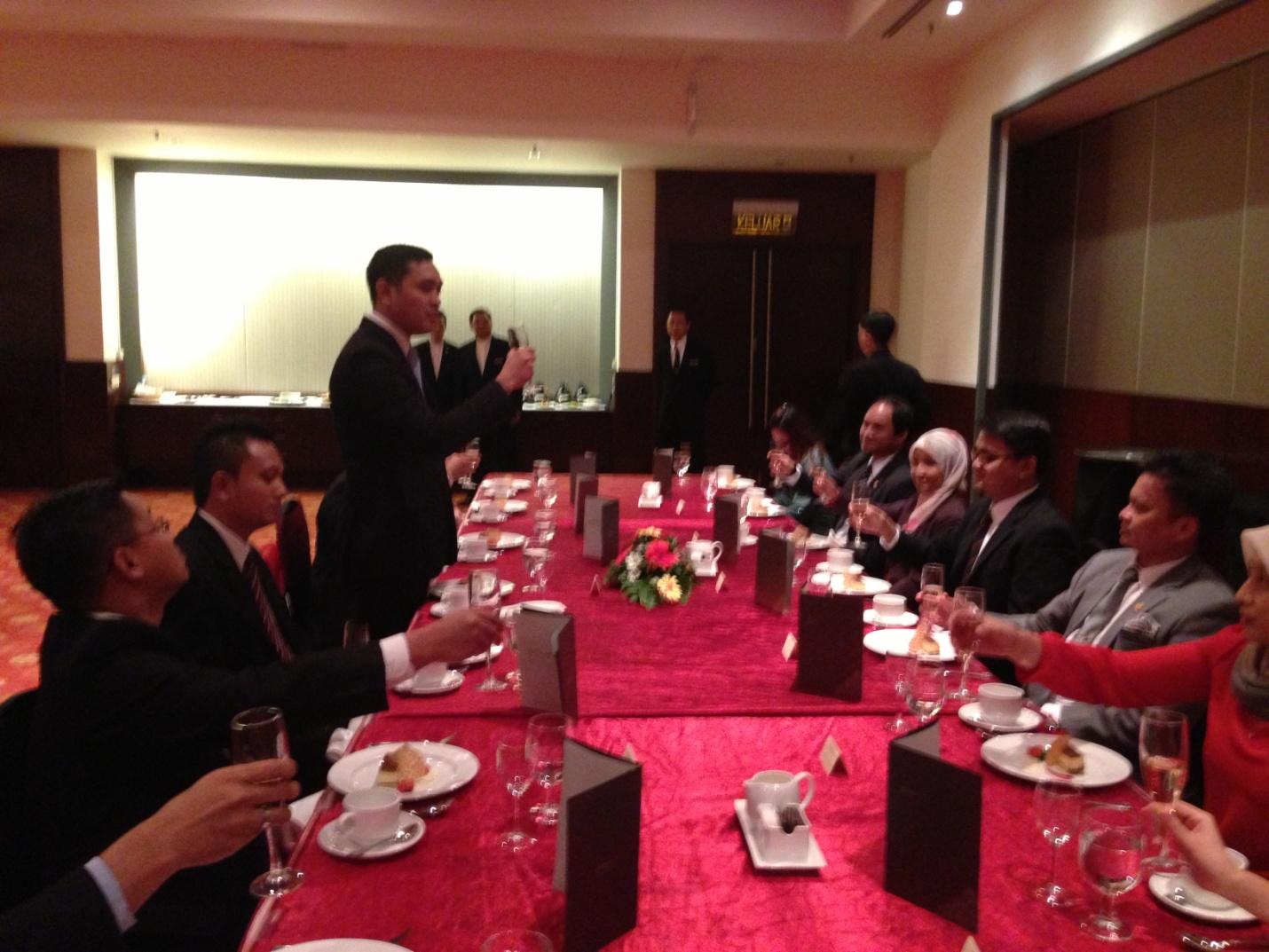 Reported by : Adlina binti Baharil Ihzan
DiD 2/2013