Skype Conference with LSE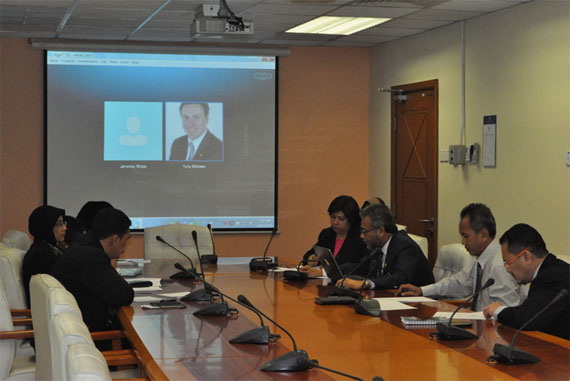 A conference call was held on 16 July 2013 between Dato' Ku Jaafar Ku Shaari Director General of IDFR and Mr.Yuri Bikbaev, Director Executive Education, London School of Economics and Political Sciences (LSE) to discuss on possible collaboration between these two reputable institutions.
Dato' Ku Jaafar briefed Mr.Yuri on IDRF's role and functions as a training arm of Ministry of Foreign Affairs, Malaysia and its scope of work. He also mentioned that besides training IDFR has expanded its scope of work by developing into a research centre and engages with seminar/forum/roundtable discussion programmes too.
LSE also mentioned that they are organising an LSE forum in April next year and invited IDFR to be part of the forum.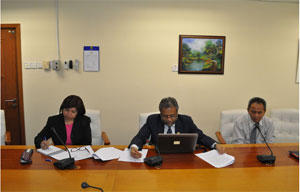 Reported by: Logini Sreedharan
Intern from Northern University of Malaysia
Academic Studies, Research and Publication Division