Discourse on Alamtologi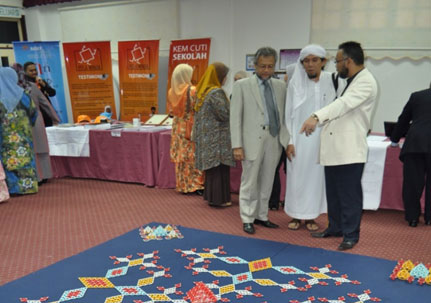 On Wednesday, 17 July 2013, several IDFR officers attended a discourse titled, Scientific Interactions between Human and the Universe Based on Insights into Alamtologi, held at the Al-Farabi Hall, Human Ecology Faculty of University Putra Malaysia (UPM).
The programme commenced with a welcoming speech by Encik Hamk Adz-Dzikree, President of Al-Biruni Club, which is the joint organiser.
Dr. HA Zamre, Founder of Alamtologi, then took the floor to share with the audience his 25 years of perseverance that unfolded this new knowledge.
Alamtologi, according to Dr. HA Zamre, is a "terminology which verifies the evolution of a scientific and technological research and development process, which is dependent on the laws of nature."
The concept, however, is much more complex than that, as Dr. HA Zamre presented a good two hours of insightful knowledge, sharing all kinds of new information.
The programme ended with a question and answer session, which saw the audience taking the opportunity to learn more about Alamtologi.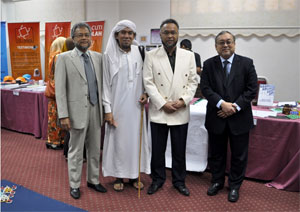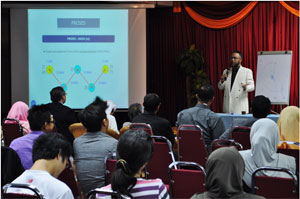 Reported by: Syahrul Nizzam Nordin
Intern from University of Tun Abdul Razak
Academic Studies, Research, and Publication Division