Iftar at IDFR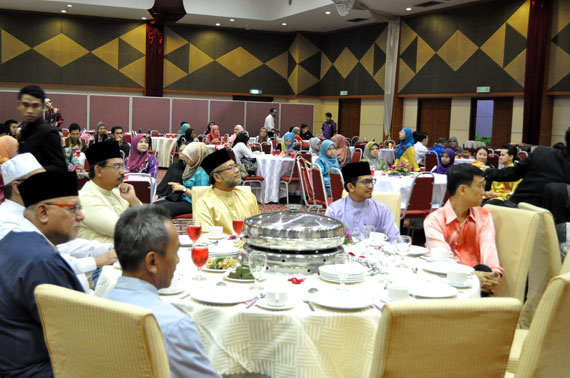 The Institute of Diplomacy and Foreign Relations' (IDFR) Welfare Club organised an Iftar event on 1st August, 2013, held at the Multi-Purpose Hall.
Dr. Rosli Hj. Hassan, Chairman of the IDFR Welfare Club commenced the event with his welcoming remarks, followed by Dato' Ku Jaafar Ku Shaari, Director General of the Institute with his speech.
IDFR's Spanish Language teacher, Señor Arifin Gutierez Abdullah then gave a tazkirah where he shared his own personal experiences when he first embraced Islam, and has become a devout Muslim since.
All of the Institute's respective directors, officers, and staff were present, including participants from the Masters' and Diploma in Diplomacy (DiD) programme. Families were also welcomed, making the night lively and eventful for the club members.
The Azan and Doa recital then marked the Iftar. After consuming some dates, drinks and kuih provided, the Muslim men and women congregated for the Mahgrib prayer, led by Dato' Ku Jaafar himself. The event resumed with the official dining session. The Nasi Briyani delighted everyone, including the various side dishes such as Satay, Murtabak, Roti Jala, Roti Canai, and many more that were prepared and contributed by each division.
After performing Isyak and Tarawikh prayers, the Moreh session ended the splendid Iftar event.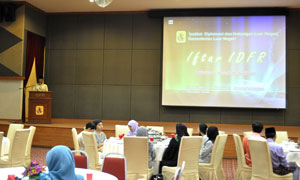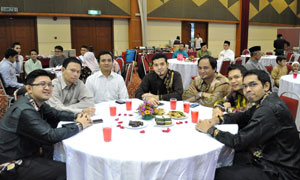 Reported by: Syahrul Nizzam Nordin
Intern from University of Tun Abdul Razak
Academic Studies, Research, and Publication Division