Iftar at Istana Iskandariah, Kuala Kangsar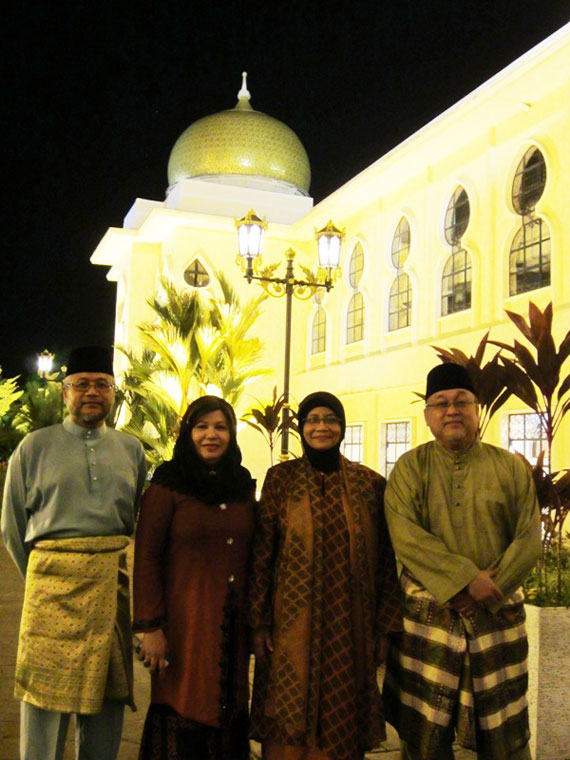 His Royal Highness Raja Dr. Nazrin Shah ibni Sultan Azlan Muhibbudin Shah, the Regent of the State of Perak Darul Ridzuan as well as Royal Patron of the Institute of Diplomacy and Foreign Relations (IDFR) and Her Royal Highness Tuanku Zara Salim graciously hosted Iftar to members of institutions of higher learning at the Istana Iskandariah, Kuala Kangsar, Perak Darul Ridzuan on 3rd August 2013.
Dato' Ku Jaafar Ku Shaari, Director General of IDFR, Ambassador Aminahtun Haji A. Karim, Deputy Director General of IDFR, Dato' Zulkifli Yaacob, Director of Corporate and Management Services Division and Rahimah Yeop, Director of Academic Studies, Research and Publication Division were among the 300 guests that attended the Iftar.
The evening began with the breaking of fast, followed by Maghrib, Isyak and Tarawikh prayers. It was exhilarating when Their Royal Highnesses mingled with the guests at the end of the Iftar programme.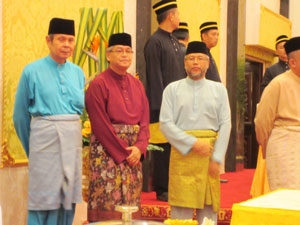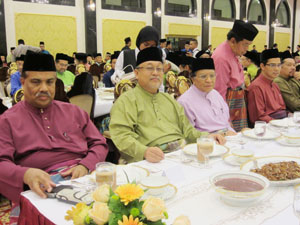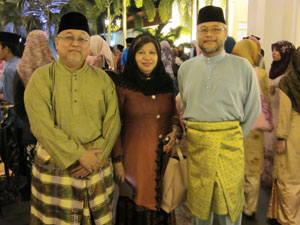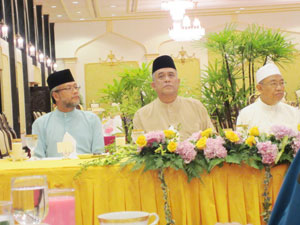 Reported by: Rahimah Yeop
Academic Studies, Research and Publication Division