Executive Talk: Asean Community 2015: Challenges and Opportunities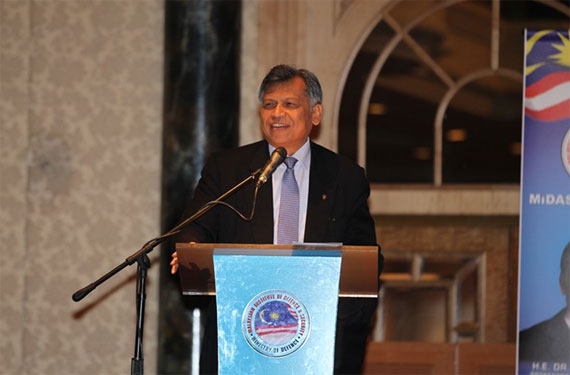 The Malaysian Institute of Defence and Security (MiDAS) organised an executive talk by H.E Dr. Surin Pitsuwan on Challenges and Opportunities in the ASEAN Community on Wednesday, 5 November 2014 at Renaissance Hotel, Kuala Lumpur. The speaker is the former Secretary General of ASEAN.
The programme commenced with welcoming remarks by Lt Jen Datuk Dr. William Stevenson, MiDAS Chief Executive. H.E Dr. Surin Pitsuwan then presented his executive talk on "Asean Community 2015: Challenges and Opportunities."
In his lecture, he mentioned about the opportunity that ASEAN has to offer to the world especially in terms of trade and investments in an integrated socio-cultural community with more than 600 million diverse people, societies and cultures. Further on, from a political and security angle, ASEAN is seen as a cohesive, peaceful, stable and resilient region, with established rules and shared values and norms, where member states share responsibility for comprehensive security, and which constantly strives to stay dynamic and outward looking.
The two major challenges confronting ASEAN, in his view, are the Rohingya problem and the South China Sea. ASEAN should continue to work together to try to find peaceful ways to resolve these two complex issues.
As one of the founding members of ASEAN, Malaysia has always been in the forefront in advancing ASEAN as a cohesive regional organisation. He believes Malaysia will do well in its leadership role in representing ASEAN to the world.
Amongst the attendees at the event were representatives and officials from various ministries and government agencies and NGOs. IDFR was represented by Mr. Syed Bakri Syed Abdul Rahman, Mr Major (Rtd) Mohd Ridzuan Mohd Shariff and Mrs. Farah Dibah Abu Hanipah.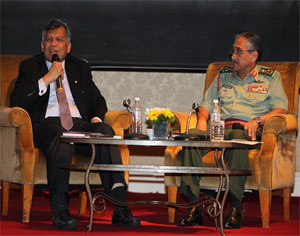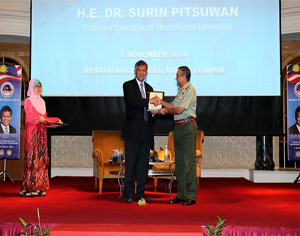 Reported by:
Farah Dibah Abu Hanipah
Academic Studies, Research and Publication Division