Special Address on 'Reflections on Malaysia-Cuba Relations' by Tun Dr. Mahathir Mohamad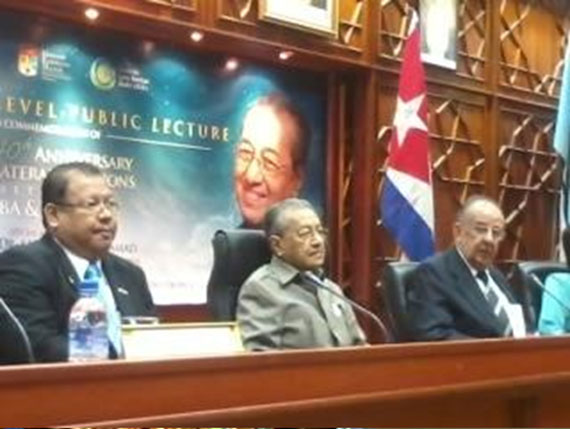 A Special Address by YABhg. Tun Dr. Mahathir Mohamad on 'Reflections on Malaysia-Cuba Relations' at the IKMAS High Level Public Lecture in commemoration of the 40th Anniversary of Bilateral Relations between Cuba and Malaysia was held on 9 February 2015 in Universiti Kebangsaan Malaysia (UKM), Bangi. In his welcoming address, H.E. Ruben Perez Valdez, Cuban Ambassador to Malaysia expressed the hope that our current Prime Minister would visit Cuba. His Excellency further stated that the top priority of the Cuban Embassy in Malaysia is to establish people-to-people relations between Cuba and Malaysia. With regard to the bilateral relations, His Excellency maintained that different political systems have not hindered the good relations due to mutual respect and goodwill between the two countries.
In his Special Address, YABhg. Tun Dr. Mahathir said that the main reason our respective embassies were set up very much later after the establishment of diplomatic relations was because Malaysia adopted a pro-Western foreign policy immediately after independence. Nonetheless, during our second Prime Ministers tenure, he decided that Malaysia should widen its relations with countries other than the Commonwealths, including Communist countries such as the Soviet Union and the People's Republic of China, and thus the self-explanatory establishment of diplomatic relations with Cuba 40 years ago. YABhg. Tun Dr. Mahathir emphasised that as a trading nation, Malaysia should continue to explore new markets and the Latin American countries is a case in point. He had tried to increase trade relations with Cuba during his tenure.
Organised by the Centre for Latin American Studies (iKAL) of IKMAS UKM in collaboration with the Cuba Embassy in Malaysia, the Public Lecture brought together diplomatic corps, government officers, academicians, researchers, students and journalists. IDFR was represented by Mrs. Zanariah Abdul Malek, Deputy Director of the Academic Studies, Research and Publication Division and Ms. Lim Hui Chin, Assistant Director of the Office of Director General.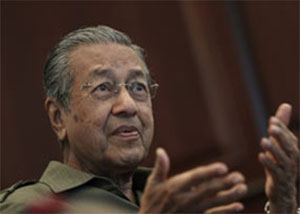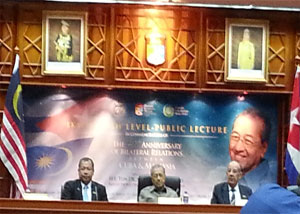 Prepared by:
Lim Hui Chin
Office of Director General