Workshop on Research Methodology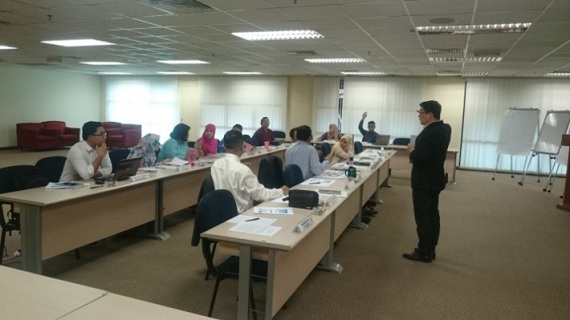 The Competency Enhancement Centre conducted a one-day workshop on Research Methodology for the Institute's Research Officers on 6 April 2017. The workshop was organised in order to enhance the officers' knowledge and basic skills in the area of research methodology, in line with the Centre's 2017 plan to organise several in-house programmes for Research Officers.
Seventeen officers were privileged to interact with and learn from Associate Professor Dr. Kuik Cheng Chwee, Course Coordinator of the IDFR-UKM Master of Social Science (Strategy and Diplomacy) programme on the various practical and hands-on approaches to researching and writing research papers.
Associate Professor Dr. Kuik exposed the officers to major methods of inquiry in qualitative research method, which includes experimentation and observation. He also shared his knowledge on, among others, how to define case study in a research paper; what kind of questions to ask; literature review; variables in research; and ways to develop analytical framework and theoretical framework.
Based on the officers' evaluation, the workshop achieved its objective in enhancing their knowledge and basic skills on how to do research and achieve effective writing in their research papers.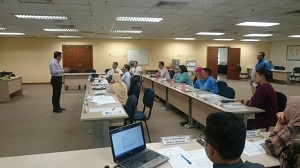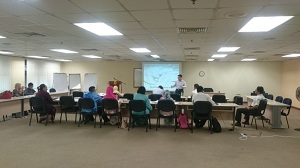 Prepared by:
Competency Enhancement Centre