Introductory Course On Protocol and Etiquette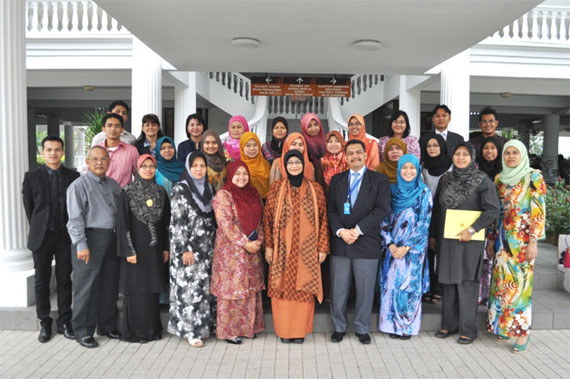 On 20 and 22 January 2014, the Academic Studies, Research and Publication Division of the Institute of Diplomacy and Foreign Relations (IDFR) organised a two-day course on the Introduction to Protocol for officers and staff of IDFR.
The course was conducted by Puan Rahimah Yeop, Director of Academic Studies, Research and Publication Division. Course participants were taught on the basics of protocol beginning with the definition which is a system that comprises etiquette, discipline, manners, values, rules and regulations that must be observed. With regards to tools of protocol, participants were told to stick to the golden rules of knowing the place, time and the occasion and to develop wisdom through the collection of attitude, skills, knowledge and competency. Different types and levels of protocols were highlighted such as International, Federal and State protocols as well as observing protocol and etiquette in daily situations. Participants were also exposed to the other elements of protocol relating to seating arrangements, attire, formal and informal events.
The second session of the course was particularly on fine dining. Participants were briefed through a video presentation on the methods of communication, manners, the right way of holding and handling dining utensils, the correct table setting and attire. Participants then had a practical session at Kelab Golf Perkhidmatan Awam (KGPA).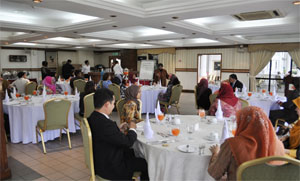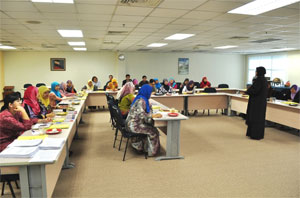 Reported by: Syahrul Nizzam Nordin
Academic Studies, Research and Publication Division