A Dinner Talk by Professor Dr. Farish A. Noor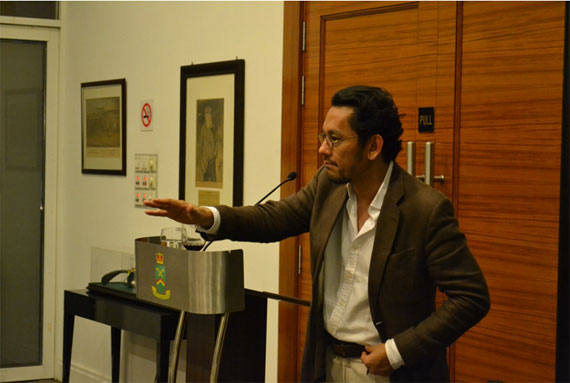 On 14 February 2014, the Global Movement of Moderates Foundation (GMMF) organised a Dinner Talk by Professor Dr. Farish A Noor, Associate Professor of S. Rajaratnam School of International Studies, Nanyang Technological University, Singapore and the Institute of Diplomacy and Foreign Relations' (IDFR) Distinguished Fellow, on Indonesian Election Watch: 2014 – Trends and Undecidables at the Heritage Room, Royal Selangor Golf Club.
The programme commenced with welcoming remarks by Tan Sri Razali Ismail, Chairman of GMMF.
Prof. Dr. Farish Noor conducted research and field work around Indonesia for months, covering the trends of the upcoming election in Indonesia. He shared his insights on the subject and highlighted some of the factors namely the structural changes of the campaign process, new political order that's occurring in Indonesia and the expectations from the people.
Due to the new trends and changes of Indonesia's politics and its people, he stressed the need for Malaysia to appreciate how complex Indonesia has become and must develop new strategies when negotiating with them in the future.
In attendance were the media, representatives of GMMF, professors from various universities, officials from the Ministry of Foreign Affairs, Malaysia and officers from IDFR.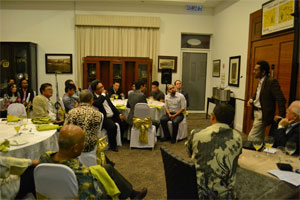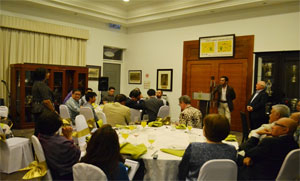 Reported by: Syahrul Nizzam Nordin
Academic Studies, Research and Publication Division