Pre-Posting Orientation Course for Home-Based Staff and Spouses 1/2014 Under the SPKM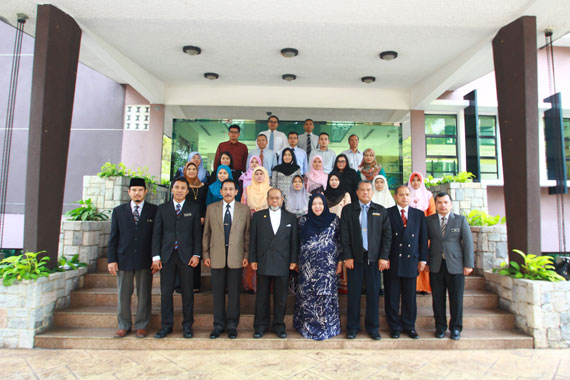 The Pre-Posting Orientation Course for Home-Based Staff and Spouses 1/2014 under the Sistem Pentadbiran Kerajaan Malaysia di Luar Negara (SPKM) was successfully conducted from 10 until 21 February 2014. The first series was specifically for officers grade 41 and above. 27 participants from Ministry of Education, Ministry of Defense, Ministry of Human Resource, Public Service Department, Department of Islamic Development Malaysia, Immigration Department, Malaysia Nuclear Agency and Yayasan Islam Kedah attended the course.
The main objectives of the course are to increase the participants' knowledge and skills in diplomacy and international relations, expose participants to matters related to the working at mission and to instill esprit de corps among the participants for effective performance in fulfilling their duties and responsibilities as representatives of the Country. In addition, the course also exposes and prepares the participants' spouses of their varied functions and responsibilities.
The ten-day course included the interactive lectures, group discussions and practical sessions on aspects related to working at a mission. Among the topics are, Financial Management at Mission, Protocol and Consular Matters at Mission, Legal Matters at Missions, Language and Diplomacy, Grooming and Social Etiquette, Fine Dining Etiquette, Royalty and Palace Protocol, Role of Spouses at Mission, Promoting Malaysia as a Preferred Investment Destination and Promoting Malaysia's Export of Manufactured Products, Standard Operating Procedure in Humanitarian Crisis, Cross Cultural Awareness and Communication, Art of Conversation and Cooking Demonstration.
The course received favourable responses from the participants. Not only that they found the course to be very beneficial in exposing them to the overall working at a mission abroad, but the course also created a platform for them to build a network of acquaintances as they are from different ministries and government agencies/departments.
The second series of the course will be conducted from 7 until 11 April 2014, which will be for home-based staff at grade 38 and below.
Reported by: Azmah Mahmud
Training Division