Intermediate and Advanced Speech Writing Courses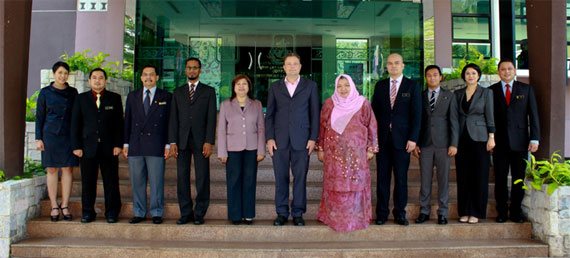 Speech Writing Course for Intermediate Level
Two Speech Writing Courses for officers of the Ministry of Foreign Affairs (MOFA) were recently concluded. The Intermediate Speech Writing Course, was held from 16 until 18 April 2014 and attended by nine Principal Assistant Secretaries. Meanwhile, the Advanced Speech Writing Course, was organised from 28 until 30 April 2014 with participation from seven Undersecretaries.

The objectives of the course were to increase understanding on the principles of successful speechwriting; expose the participants to the skills, techniques and strategies in speechwriting, and enable the participants to evaluate their strengths and weaknesses as speechwriters. The courses were conducted in a series of interactive lectures, individual and group work and in-class speechwriting exercises. Among the course modules were The Art and Craft of Speech Writing, Skills, Techniques and Strategies in Speech Making, Analysis of Best Speeches, Organisation of a Speech and The Use of Metaphors, Repetitions, Rhetoric and Contradictions in Speech Writing.
Both sessions were facilitated by Mr. Simon Lancaster, who is one of the UK's top speechwriters. He has written speeches for world leaders and CEOs and trained hundreds of professional writers over the years.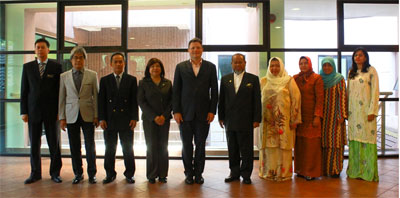 Speech Writing Course for Advanced Level
Reported by: Mohd Farid Mohd Arif/Romaiza Ab. Rahman
Training Division