SPKM: Pre-Posting Orientation Course for Home-Based Staff and Spouses 1/2021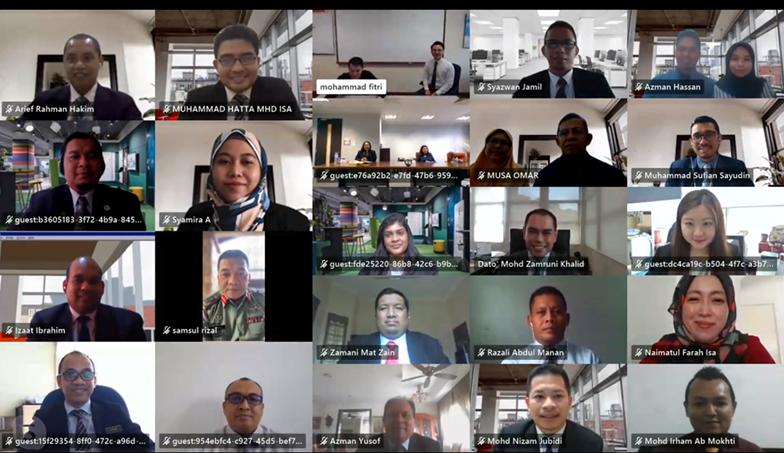 The Centre for Leadership, Negotiation and Public Diplomacy (LNPD) of IDFR has organised the first SPKM series for year 2021. The Pre-Posting Orientation Course for Home-Based Staff and Spouses 1/2021 was held at IDFR from 11 until 12 January 2021 and was conducted online via Skype from 19 until 27 January 2021. This course was intended for officers of Grade 41 and above, pairing up with their spouses, to focus on improving and expanding diplomatic, administrative, and social etiquette skills as well as augmenting their skills and understanding international diplomatic practices that is convenient for their future postings abroad.
Fifty one participants attended the course comprising of 27 government officers together with 24 spouses from different ministries, agencies, and departments. Participants were from the Malaysian Armed Forces (ATM), Royal Malaysia Police (PDRM), Prime Minister's Department (JPM), Ministry of Agriculture and Food Industries (MAFI), Malaysia External Trade Development Corporation (MATRADE), Tourism Malaysia, Malaysia Investment Development Authority (MIDA), Immigration Department of Malaysia (JIM), National Trust Council (MARA), Terengganu State Secretary, Majlis Agama Islam Johor (MAIJ), and Lembaga Tabung Haji.
SPKM is a course that was designed in preparing the participants on administrative and management matters related to their positions and functions when they are allocated at Malaysian Missions abroad. Participants were exposed to modules such as Malaysia's Foreign Policy; Roles of Spouses at Mission; Media Skills; Protocol and Consular Works at Mission; Asset Management, Administrative and Security Matters; Malaysia's Public Diplomacy; Cross Cultural Awareness; Grooming and Social Etiquette; Fine-Dining; Auditing and Finance Matters; as well as Ethics and Integrity. President of the Ministry of Foreign Affairs' Ladies Association (PERWAKILAN), YBhg. Datin Sri Izdina Izaidin, also wife to the Secretary General, attended to assist Puan Suriyah Abdullah and shared her personal experience on the Roles of Spouses at Missions Abroad.

The course was held face-to-face on the first two days. Due to the Movement Control Order (MCO) announced by the Prime Minister on 11 of January 2021, the remaining sessions had to be postponed to 19 until 27 of January 2021 and conducted online via Skype. It took the Secretariat a week to reschedule the speakers and modules for the participants. There were some shortcomings and challenges throughout the remaining sessions as it was the first time for LNPD to organise an online course, but it was administered efficiently. Some speakers did the briefing online from their place while some came to IDFR for the facilities.
Throughout the course, IDFR has generally helped the officers in preparation to be posted at the Malaysian Missions abroad. The closing ceremony was held online on the last day of the course where YBhg. Dato' Mohd Zamruni Khalid, Director General of IDFR delivered his remarks to the participants.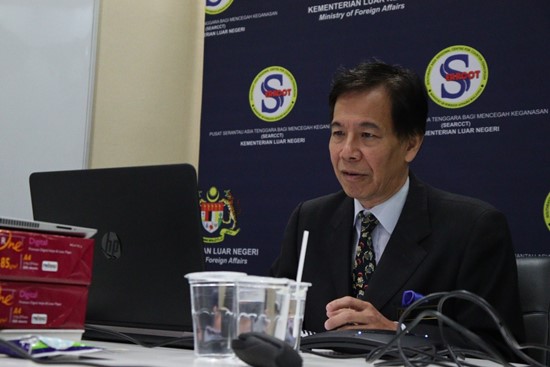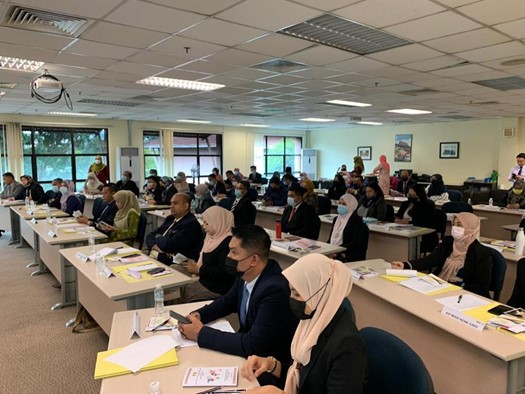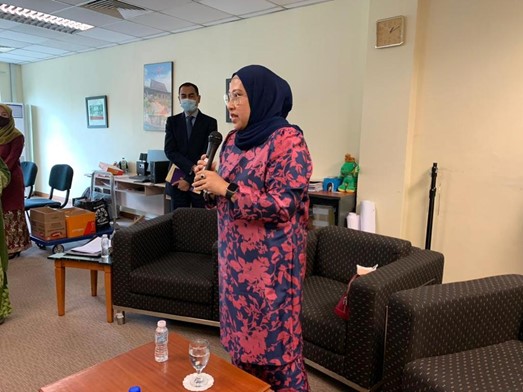 Prepared by:
Centre for Leadership, Negotiation and Public Diplomacy (LNPD)