SPKM Pre Posting Orientation Course for Home-Based Staff and Spouses 5/2014 (Grade 38 and Below)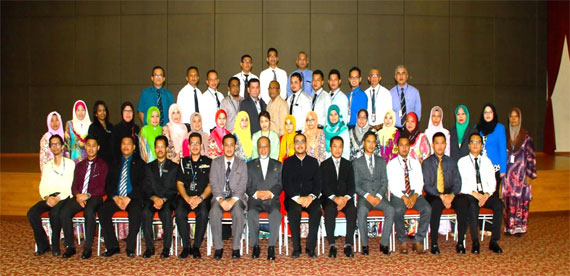 The fifth series of the Pre Posting Orientation Course for Home-Based Staff and Spouses under the Sistem Pentadbiran Kerajaan Malaysia di Luar Negara (SPKM) was conducted from 13 to 17 October 2014. Forty-nine participants including thirty two staff from the Ministry of Defence, Ministry of Foreign Affairs, Royal Malaysia Police, Immigration Department of Malaysia, Prime Minister's Department, Ministry of International Trade and Industries, Federal Territory Islamic Religious Council (MAIWP) and National Anti-Drug Agency and thirteen spouses attended the course. The spouses' attendance was compulsory on the first three days.
The main objective of the course was to prepare the participants prior their postings at Malaysia's offices and embassies abroad. The course emphasised important aspects and issues related to their duties and responsibilities. This course was also designed to instill esprit de corps among the participants.
Throughout the five days, the participants were familiarized with sessions related to administration, management, security, finance, auditing and protocol at missions.
The participants were privileged to have a session with Ambassador Zainol Rahim Zainuddin, for the session on, An Overview of Malaysia's Foreign Policy. Puan Fatimahwati Abd Rahman, the Secretary of the Ladies Association of Ministry of Foreign Affairs (PERWAKILAN), also shared her vast experience on spouses' roles and responsibilities abroad. Other modules included culture, grooming and etiquette.
Certificates of completion were presented to the participants by the Director of Training, Tuan Syed Bakri Syed Abd Rahman on the last day.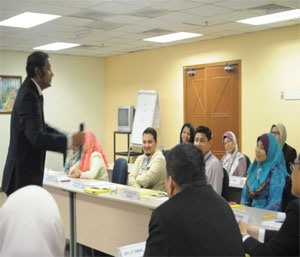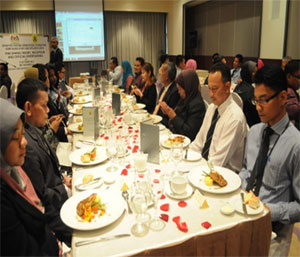 Reported by:
Nur Aqilah Mohd Subari (Intern)
Training Division